Projects in this category include non-prestressed structures such as domes and shells made from more traditional materials like concrete.
Prestressed structures may include saddle shaped cablenets, planar wall or roof glass surfaces supported by a stressed cable network.
Externally supported roofs (cable supported) also come into this category.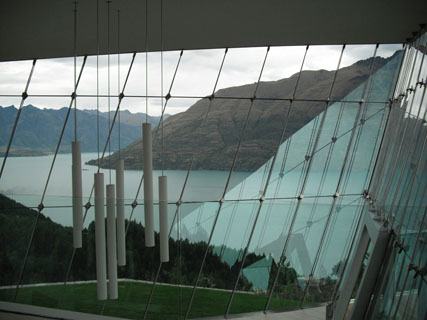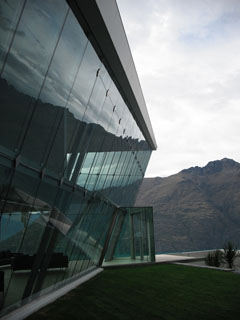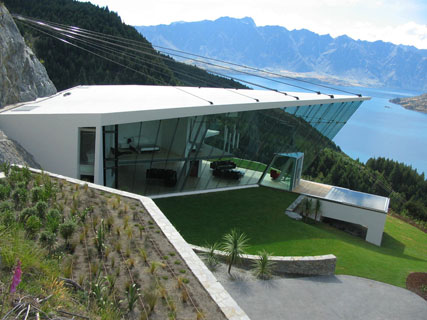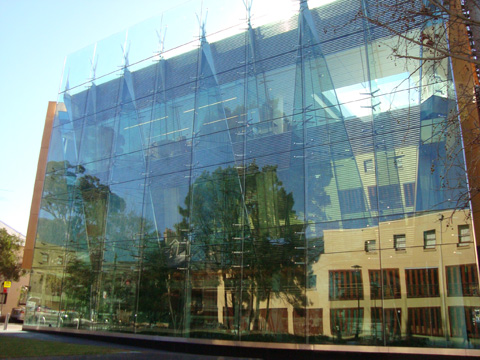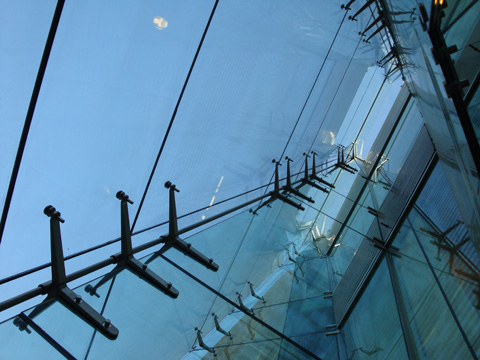 Biofilter at Surry Hills Library

Entrant: Taylor Thomson Whitting - Designer
Location: Surry Hills NSW
Client: City of Sydney Council
Architect: Francis-Jones Morehen Thorp
Struct. Eng.: Taylor Thomson Whitting
Specialist: Mech Eng: Steenson Varming
Others: Austress
Builder: WBHO Probuild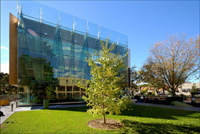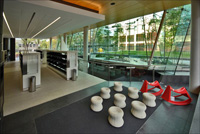 155 Queen Street Mall Façade
Entrant: Tensys Engineers Pty Ltd (Engineer)
Location: 155 Queen St Mall, Brisbane. Completed: 2015
Client: ISPT Super Property
Team: studio 505 / JWA, Tensys Engineers, Tensys (Façade), UAP Company, Broad Construction
Overview of Cablenet Structures
Australia can bost a very early cable net structure in the Sidney Myer Music Bowl in Melbourne.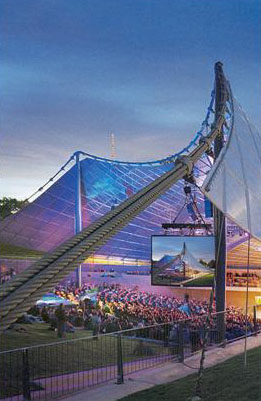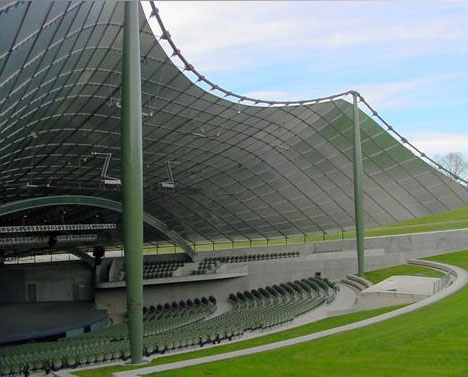 ---
The modern cablenet structures burst on the international scene with the Expo 67 German Pavilion constructed in Montreal, Canada.
This was a larger version of the cablenet roof prototype designed by Frei Otto's team and used now to house the IL at the University of Stuggart.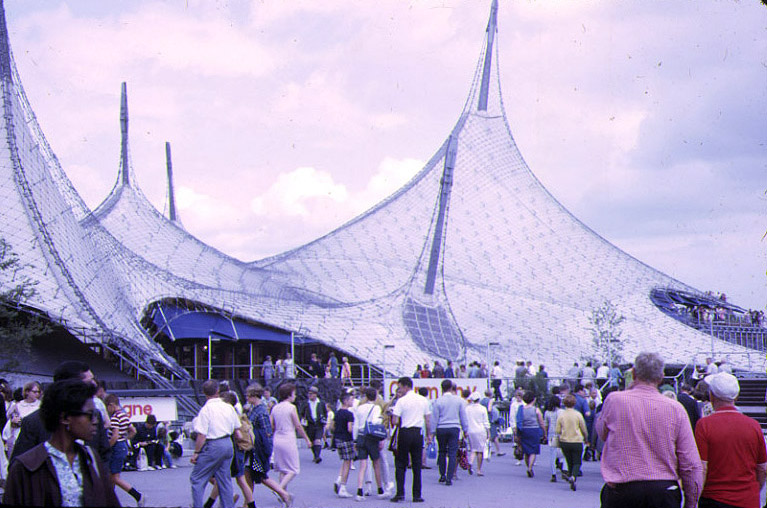 The next structure, and the most famous is the impressive stadiums for the Munich Olympics designed by Frei Otto.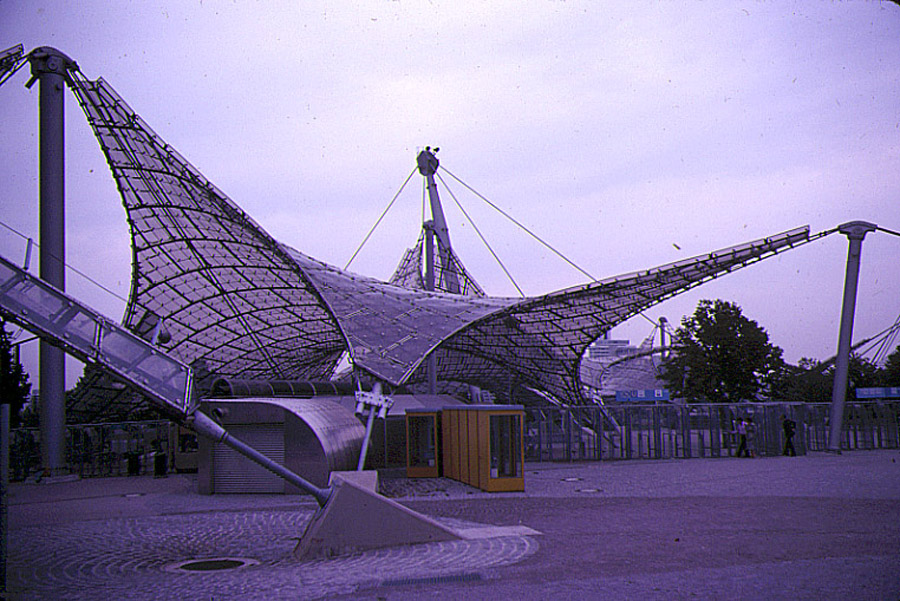 Highly stressed cable trusses are also used to support flat glass surfaces now common for facades.
School of Information Technology, Screen
Entrant: Taylor Thomson Whitting
Client: University of Sydney
Architect: FJMT
Structural Engineer: Taylor Thomson Whitting
Specialist Consultant(s): MPG Façade Innovations
Builder: A W Edwards
Fabricator(s): Long Span Steel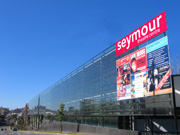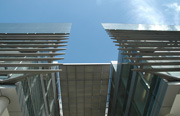 Jagged Edge - Queenstown NZ
PROJECT DESCRIPTION
An Atypical design and Construct project involving a house for a confidential client. The design was prepared and presented as a "Design+Construct" package that was purchased as a package by the Client. The Builders Team had prepared preliminary documentation based on advice from specialist consultants and Architects. The design was then proposed for sale to the market as a complete delivery vehicle.
The project is a residential building built on the side of hill with an impressive vantage point. The main goal of the design is to maximise transparency to optimise the view.
The bedrock of the mountain is used for the foundation of the roof which is suspended projecting towards the lake. The project utilises tension cables and clamps to support the glass façade panels.
Counter Observation Barrier Screen - Counter Terrorist
Entrant: Alfresco Shade
Client: SAAB Barracuda Australia
Structural Engineer: Ian Norrie (Bond James Norrie), John Williams (Hughes Truman)
Specialist Consultant(s): SAAB Sweden
Builder: Alfresco Shade
Fabricator(s): Alfresco Shade