Projects in this category include non-prestressed structures such as domes and shells made from more traditional materials like concrete.
Prestressed structures may include saddle shaped cablenets, planar wall or roof glass surfaces supported by a stressed cable network.
Externally supported roofs (cable supported) also come into this category.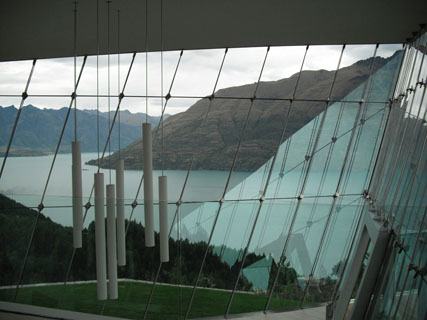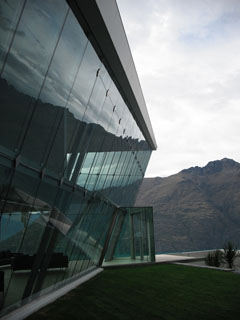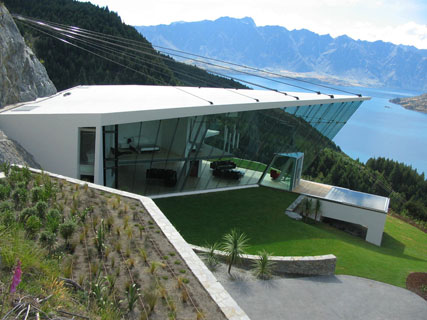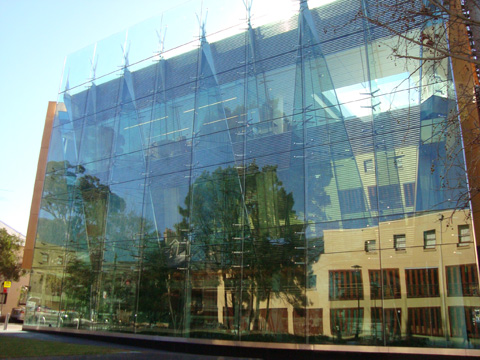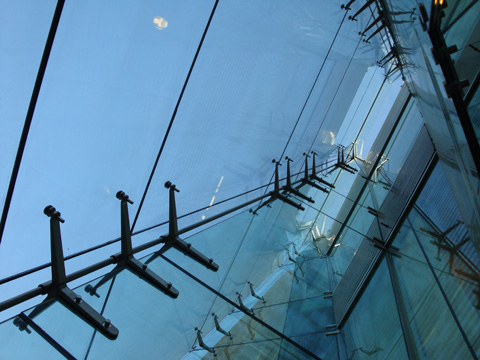 Surry Hills Community Centre
Entrant: Aurecon - Sydney – Designer
Location: 405 Crown Street - Surry Hills NSW 2010
Client: Austress Freyssinet
Architect: FJMT
Struct. Eng.: Aurecon - Facade Engineer
Others: Taylor Thomson Whitting - Concept Design
Builder: Austress Freyssinet / Probuild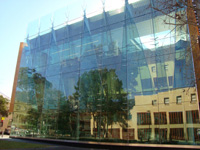 School of Information Technology, Screen
Entrant: Taylor Thomson Whitting
Client: University of Sydney
Architect: FJMT
Structural Engineer: Taylor Thomson Whitting
Specialist Consultant(s): MPG Façade Innovations
Builder: A W Edwards
Fabricator(s): Long Span Steel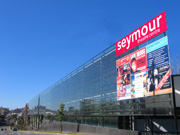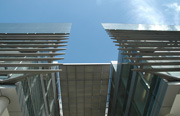 This project was entered in the 2013 LSAA Design Awards
WorkZone Perth
Entrant: Structural Dynamics Australia
Category: 5 ID Number: 5202

Location: 202 Pier St., Perth WA

Client: Charter Hall

Completion Date: September 2013
Credits:
Architect: Fitzpatrick & Partners

Builder: Broad Constructions WA

Fabricator: Colt International
PROJECT APPLICATION AND DESCRIPTION: Light weight structure used to control interior environment
Aluminium tube sun shade screen designed by Fitzpatrick & Partners to control interior environment and to add to overall aesthetic impact of building.
Structural Dynamics Australia contracted by Colt International (sun shade fabricator and installer) to help design, supply and install stainless steel cable system to structurally support this element.
Cable Net Facade Feature - New Entrance
The redevelopment of Whitten Oval formed a pivotal piece in a plan to reinvigorate the western suburbs of Melbourne by providing services and facilities that would promote a sense of community. The plan had involvement from both State and Federal Governments and sort to place Whitten Oval at the centre of the community as a hub for local sporting and health service activities.
The Whitten Stand conversion, designed by Peddle Thorp Architects in Melbourne, called for a feature on the façade that responded to its context, was an identifiable entry, and provided an environmental benefit in the form of shading for the glazed façade behind. The resulting design was a series of floating panels that would display the team colours of the grounds home AFL team, the Western Bulldogs. The façade feature would run from the first floor to the roof acting as a gateway for supporters.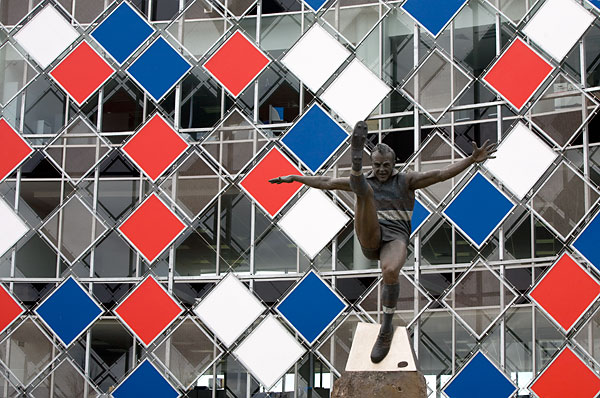 Other Structural Forms - Cablenets, Glazing, Facades, Spaceframes
The LSAA has groups of members interested in cablenets, high technology glazing and facades.
In fact one main reason for the creation of the LSAA from the MSAA was to cater for the growing number of projects which involved large glazed areas being supported by pretensioned cable truss systems or cablenets.
In modern times, when the overall energy usage for the life of a building is taken into account, the use of high technology facades will become more important. There is also a growing use of "green facades" or vertical gardens.
The traditional spaceframe structures are becoming rarer - those with many small elements that are man-handled and connected together on site. Labour costs and erection times are now outweighed by fewer larger assemblies that can be installed quickly by cranes.
The LSAA would welcome articles and links to projects in this category.
Projects from 2018 LSAA Design Awards - Category 5 Facades
Category 5 "Glazing and Facades"