Small Fabric Structures: Typically these may be of a plan area of 250 square metres or less. They are often used as shade structures or as signature items at entrances to larger buildings.
Other applications include the provision for a shaded area in playgrounds, school yards, car dealerships and as internal sculptures.
They may be made from coated fabrics as a water-proof barrier or of open fabric such as knitted shade cloth. Some examples are: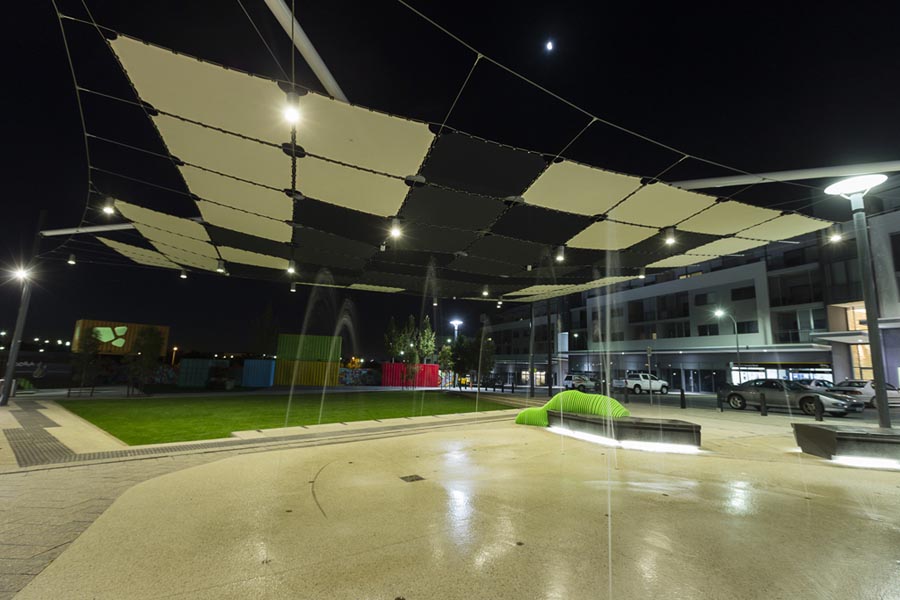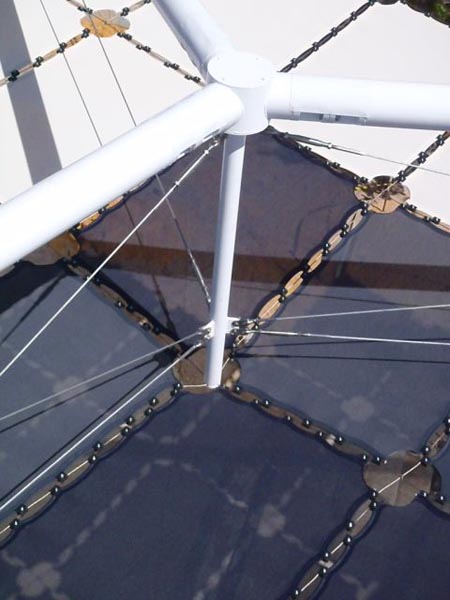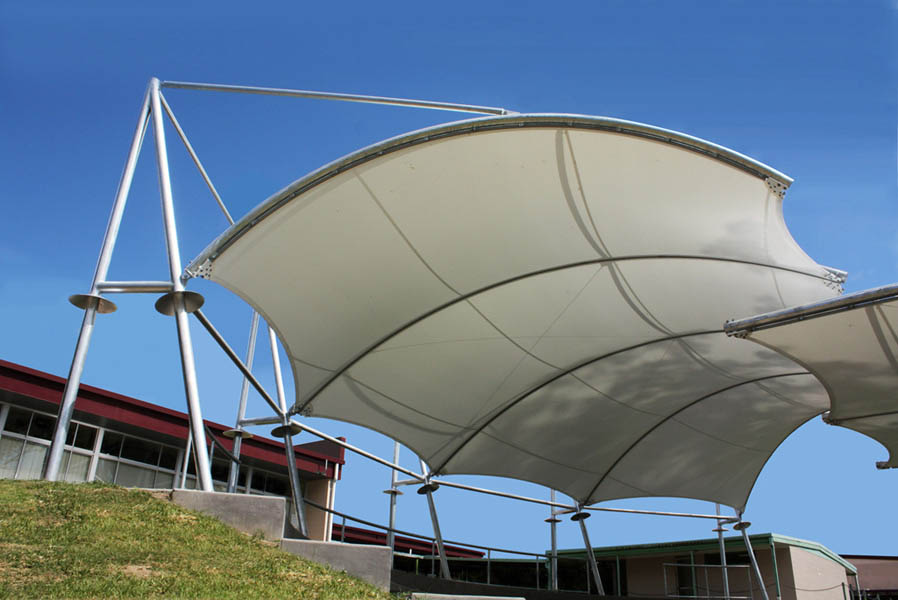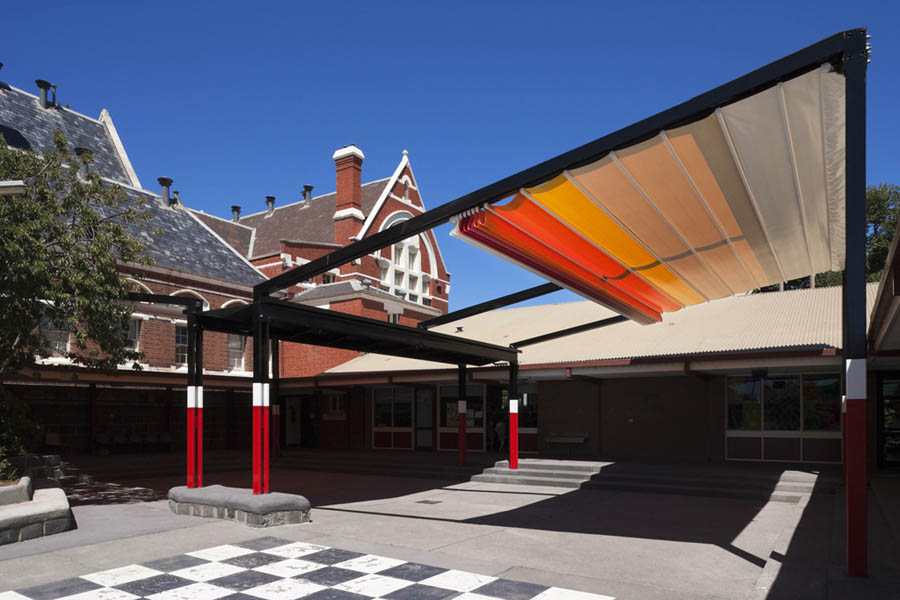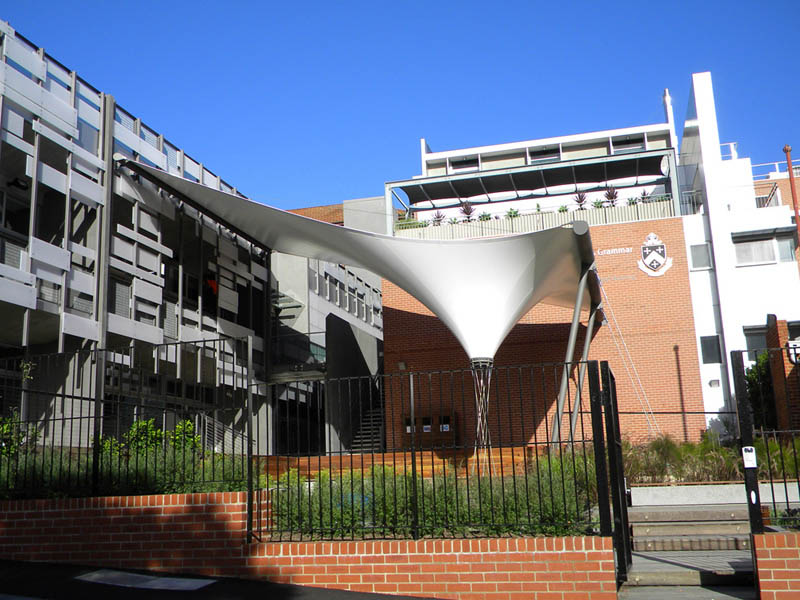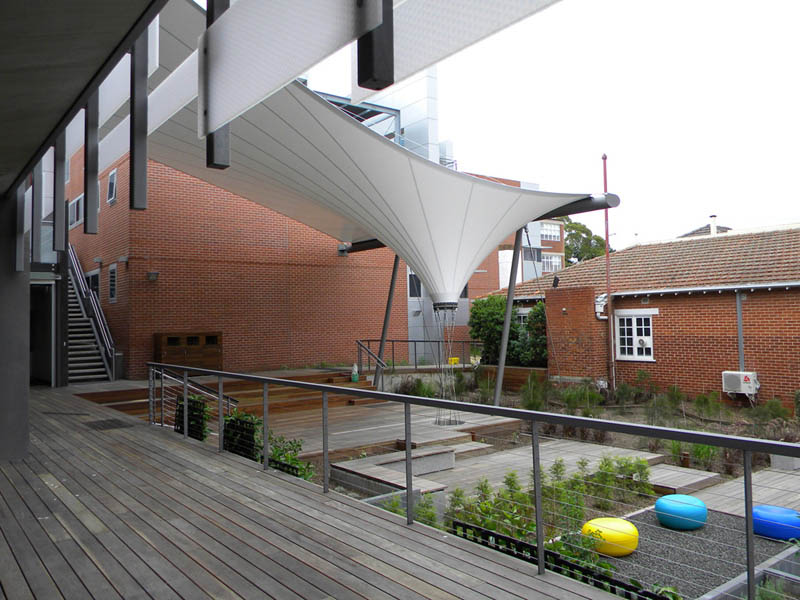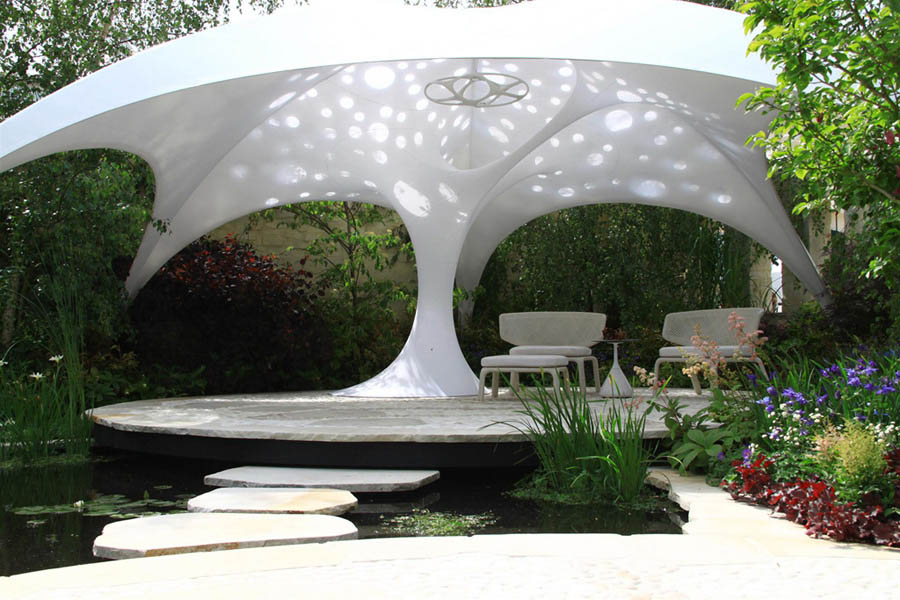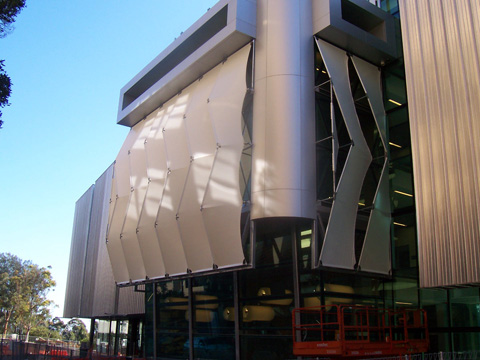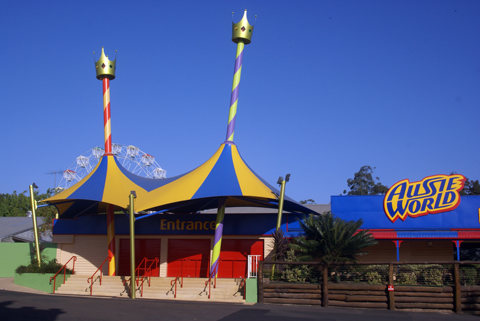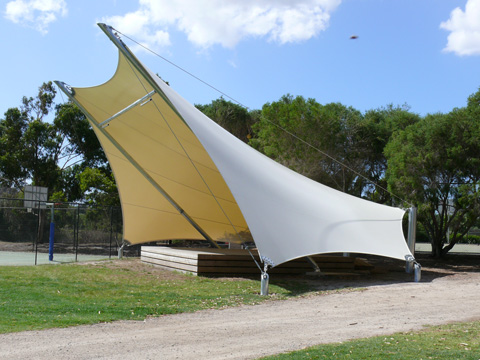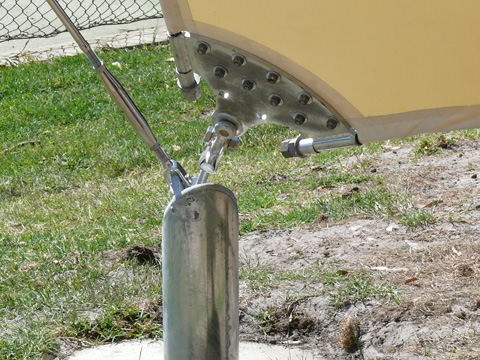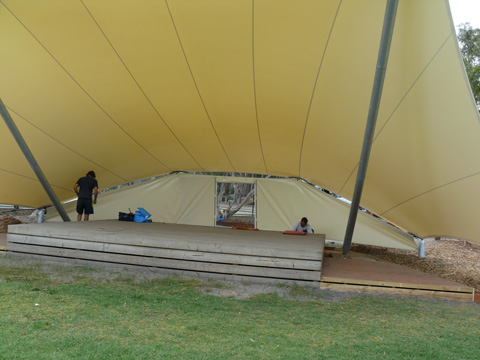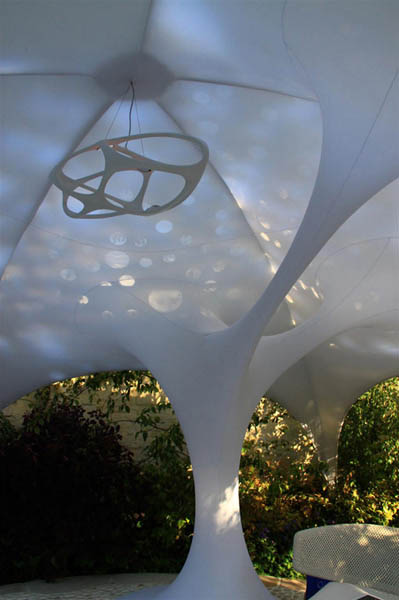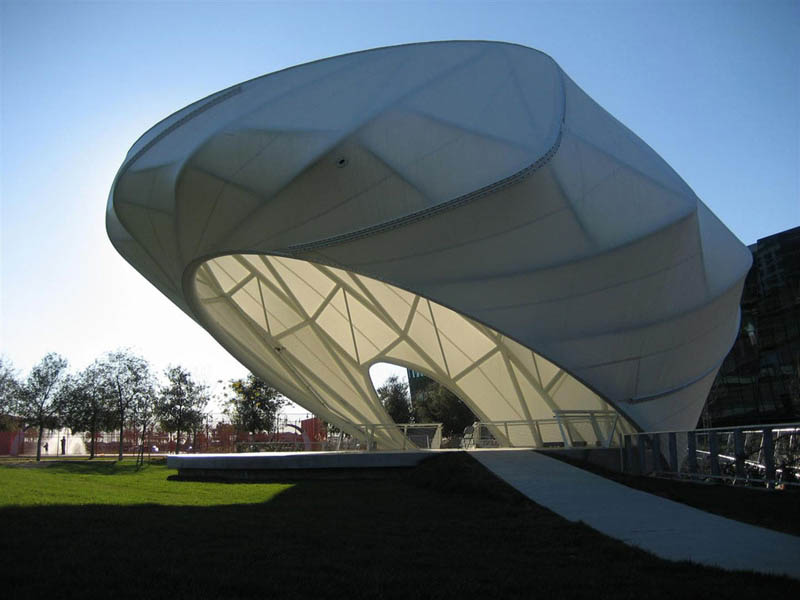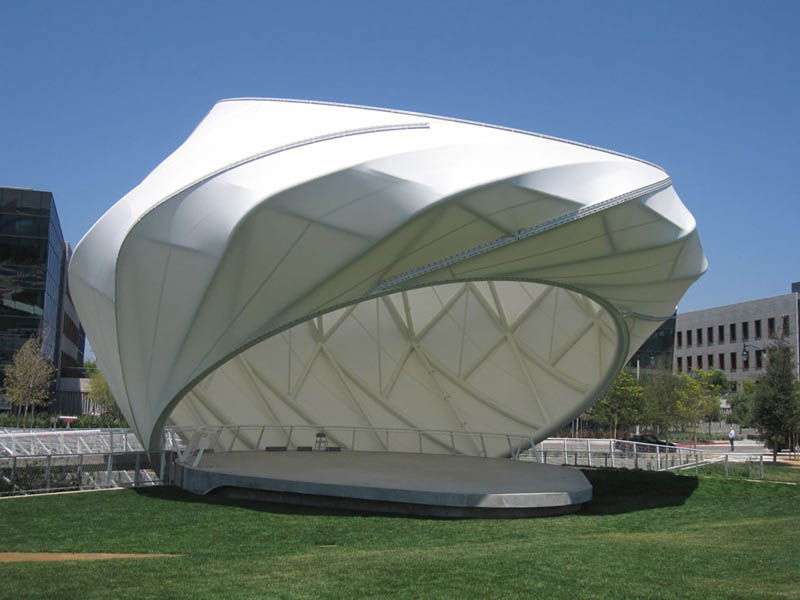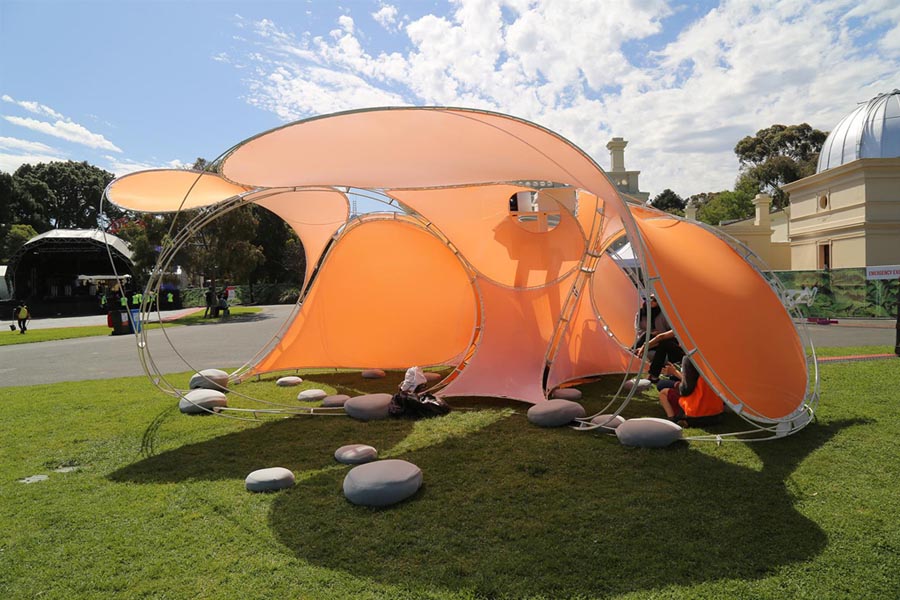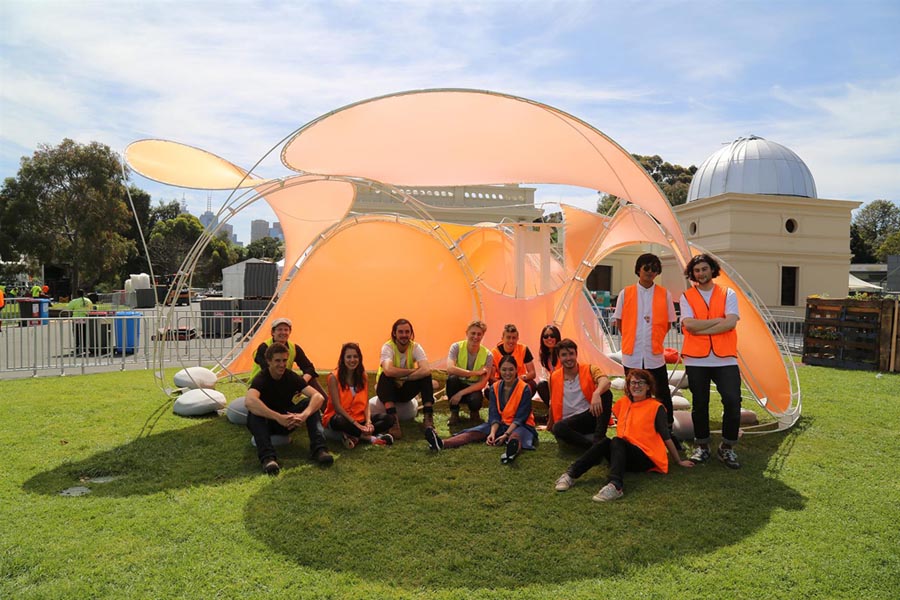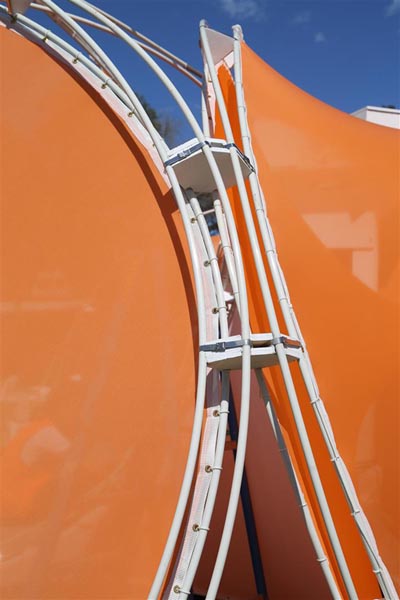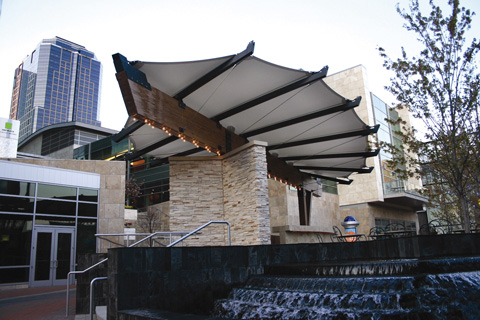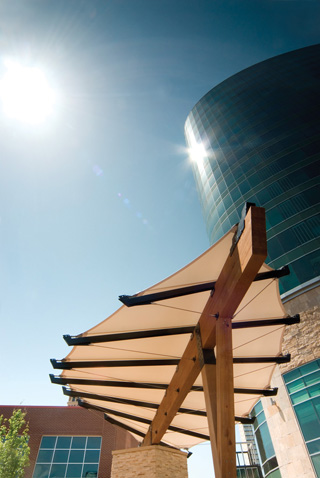 The following articles are in random order:
Small tensioned fabric or membrane structures are "defined" to have a surface area of about 250 square metres or less to correspond to this category in the LSAA Design Awards.
Applications may include "signature" entrances to buildings, small sheltered areas or storage coverings. Outdoor sound stages will benefit from a well designed sound shell to project the performance.
Here are a few examples: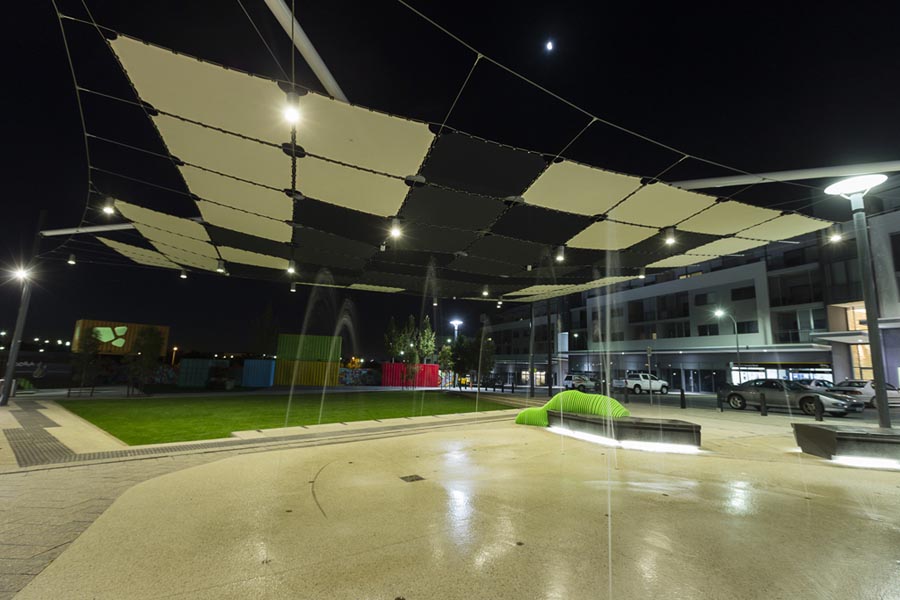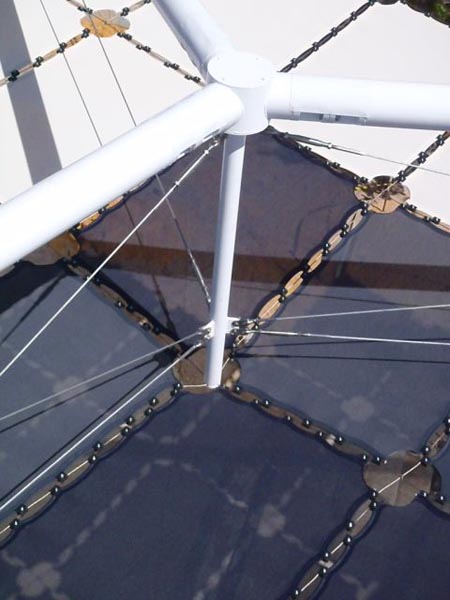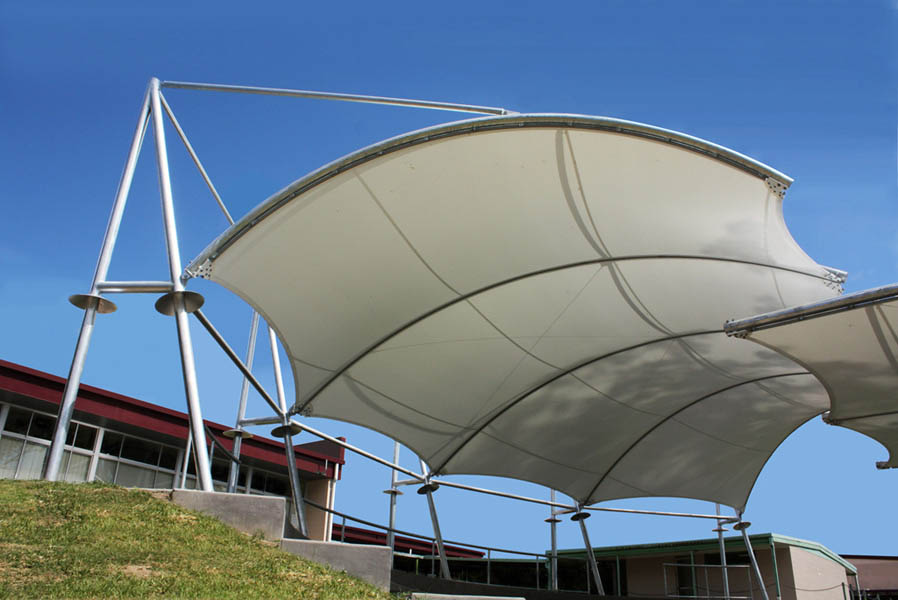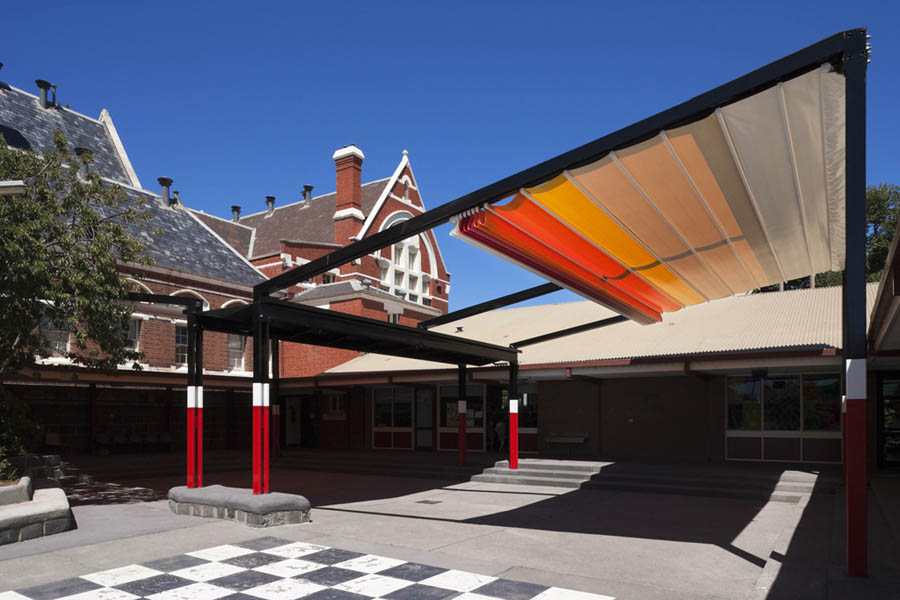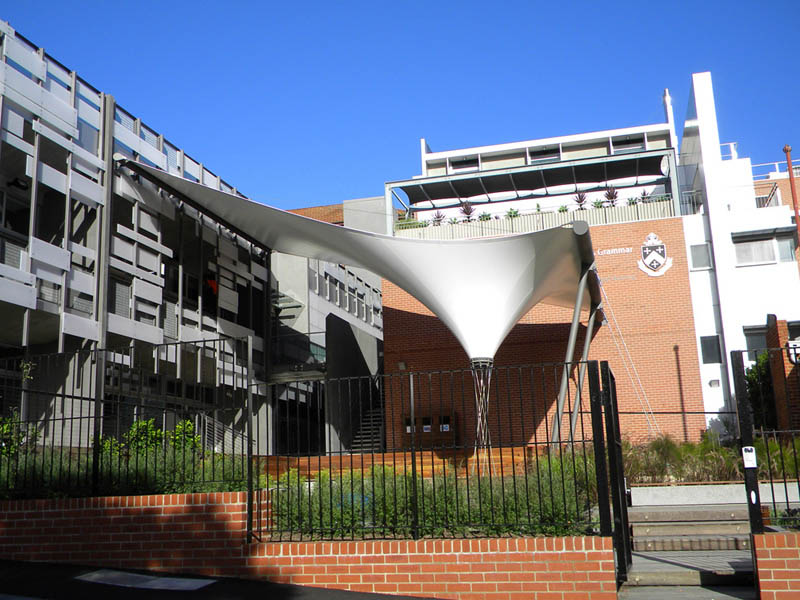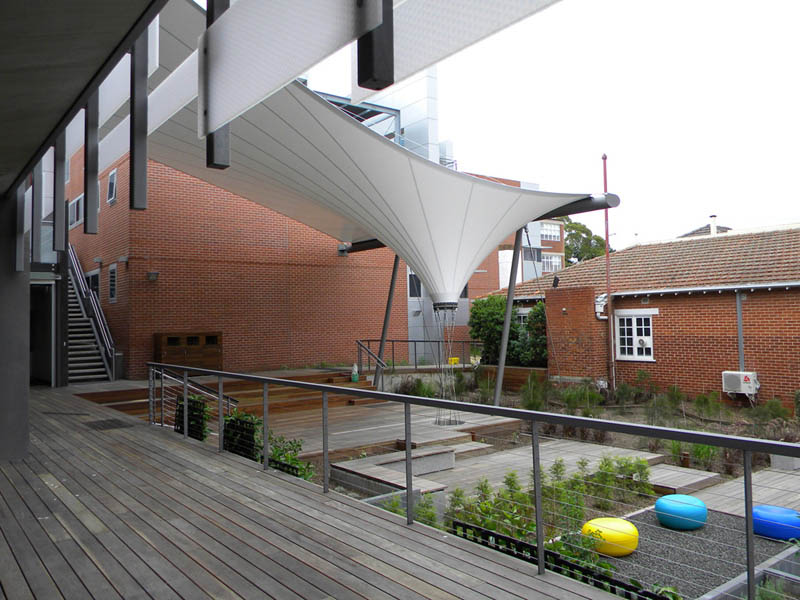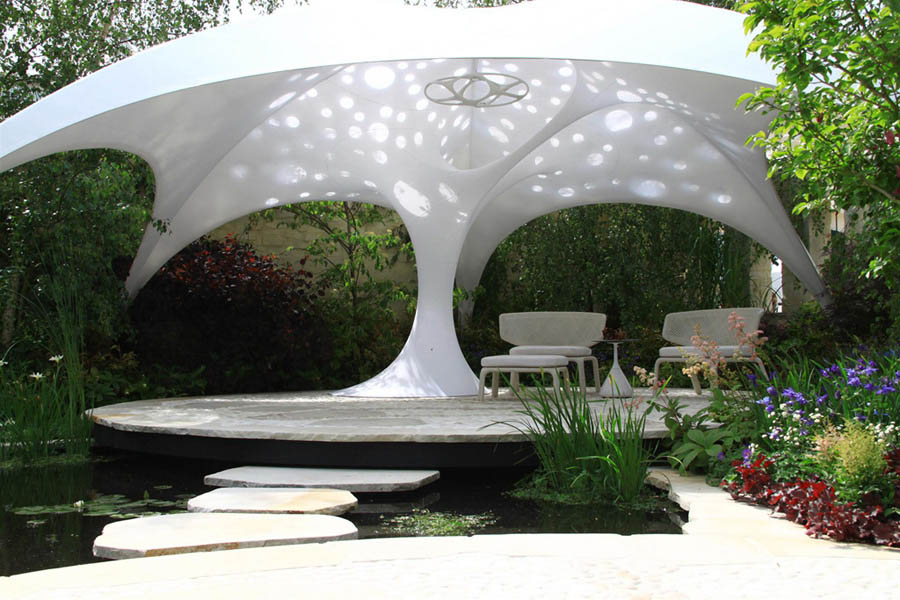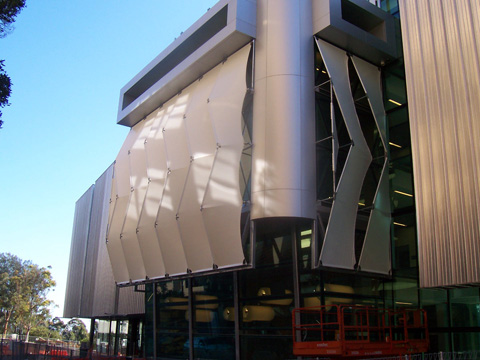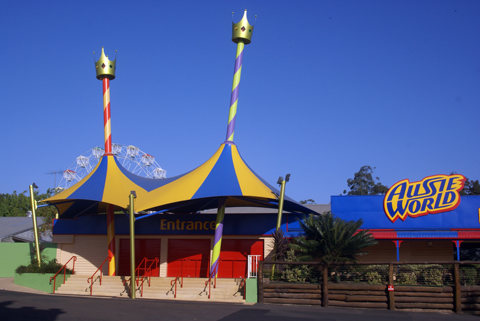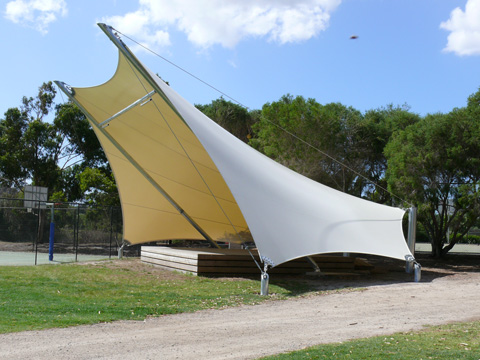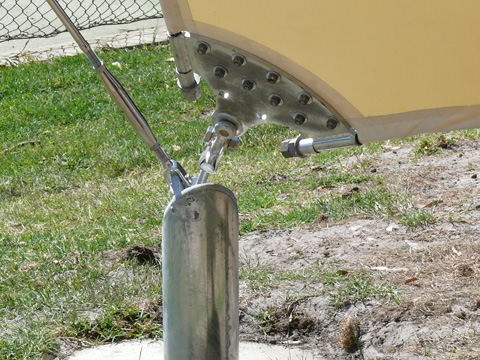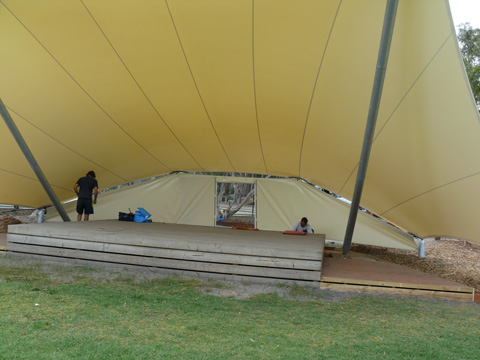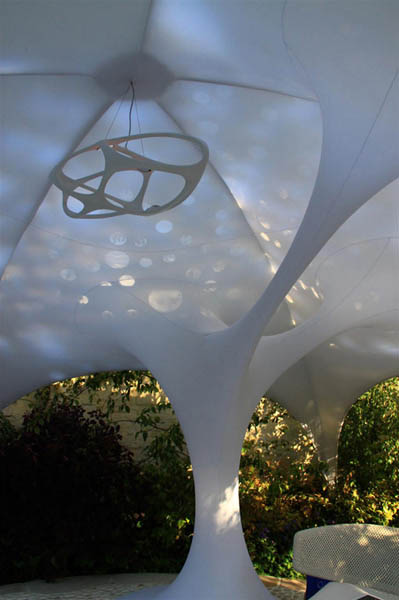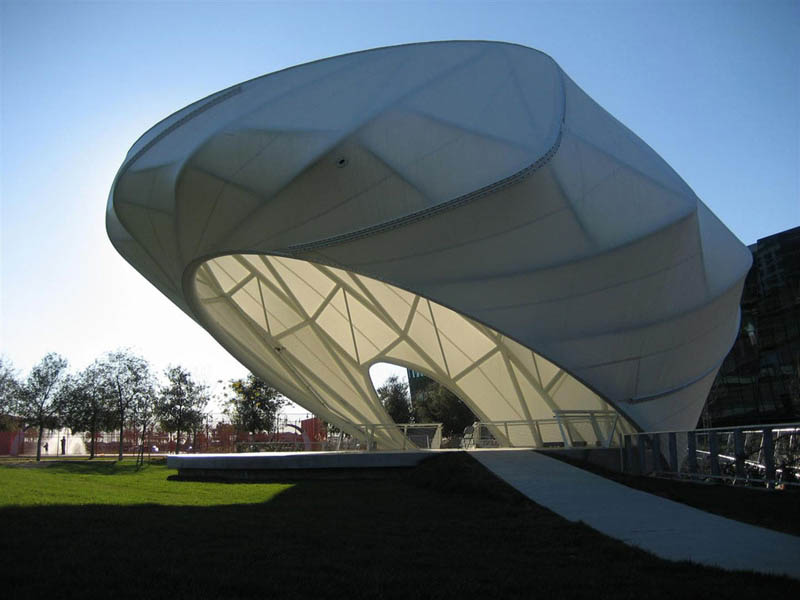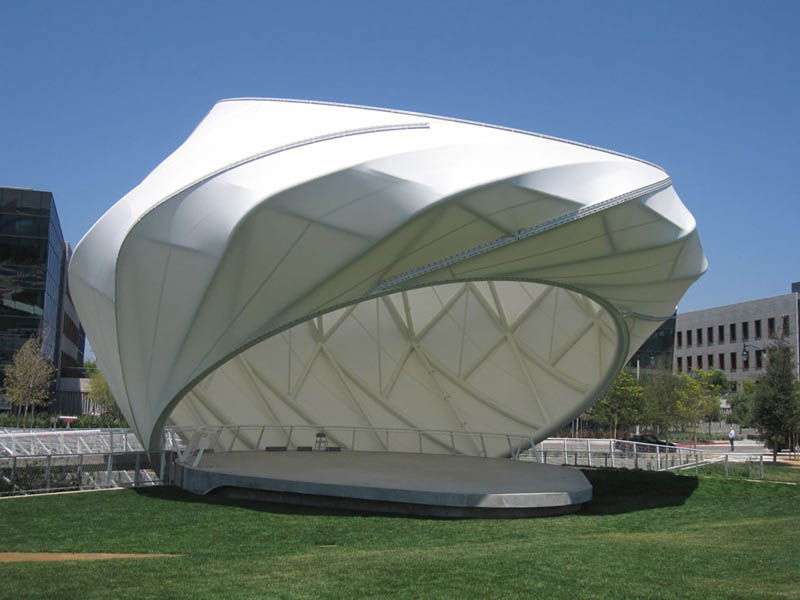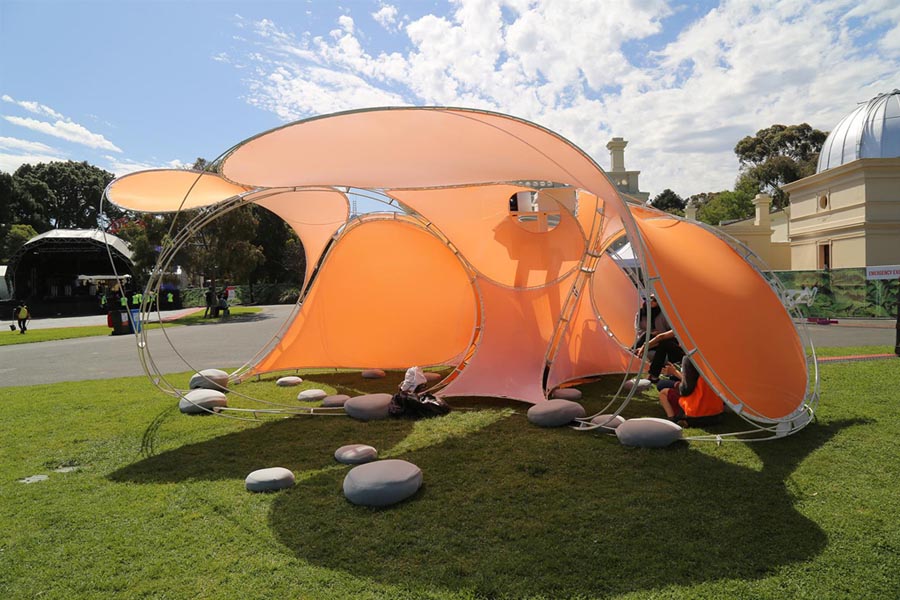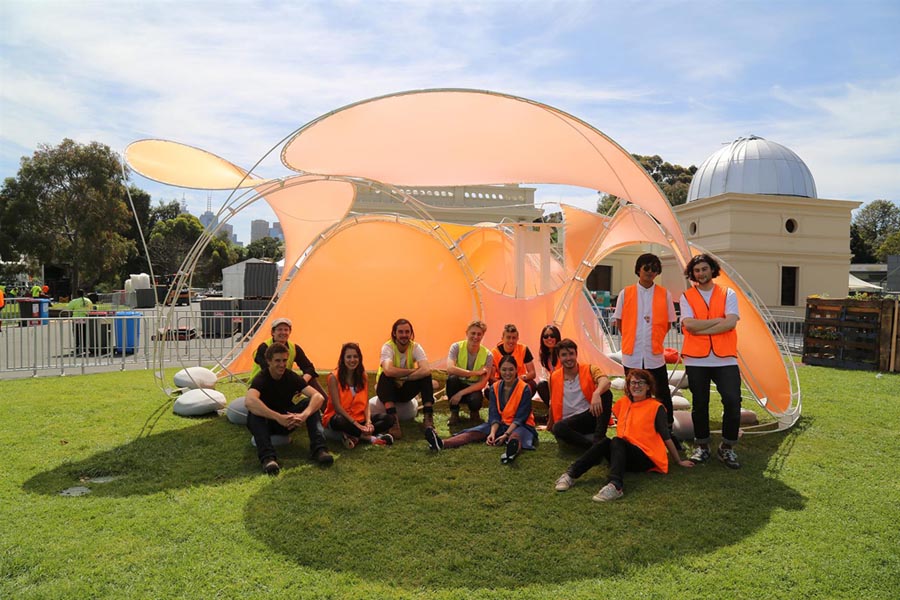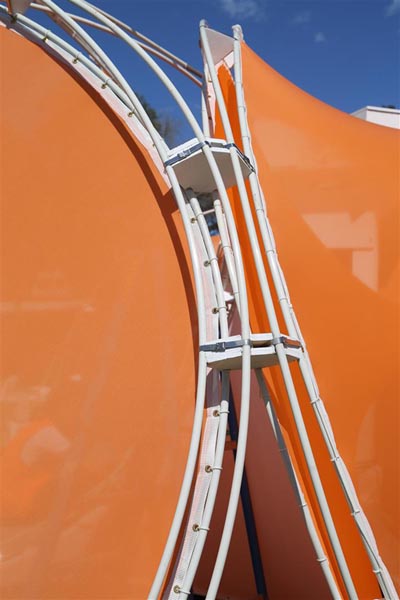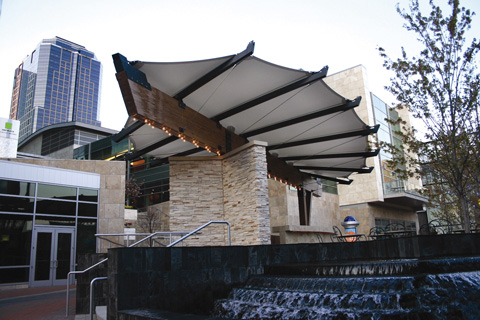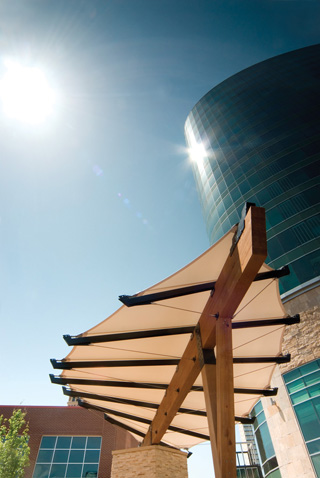 This project was submitted for the 2016 Design Awards in the Small Structures Category.
Entrant: GeoMetal Limited (Design & Engineering)
Location: Nonthaburi, Thailand. Completed: 24 August 2015
Client: Central Pattana Public Company Limited
Team: Pasalandscape Company Limited, Fastech Company Limited, Project Planing Public Company Limited, Power Line Engineering Public Company Limited, Fastech Company Limited
SKIPPS SHADE STRUCTURE - St Kilda, Victoria
APPLICATION OF PROJECT:
To provide a retractable shade structure to an existing exposed school quadrangle courtyard that offered flexibility to a highly utilized space. Without detracting from the existing heritage school built in 1873 and working with a 1970's addition, the project needed to remain respectful of the surrounds whilst providing a vibrant new design proposition and considered functionality. The brief was to provide shade and weather protection to a large external quadrangle, central to major school operations, assemblies, concerts, play area and general shelter.
PROJECT DESCRIPTION:
Carefully inserted into the existing courtyard, the new structure engages with the existing conditions on a number of levels. Spatially the area is now framed and defined yet remains light and open. The sense of space is not compromised yet is enhanced by a flexible shelter that can retract back to a simple steel butterfly shaped frame almost as if it has gently landed in the quadrangle.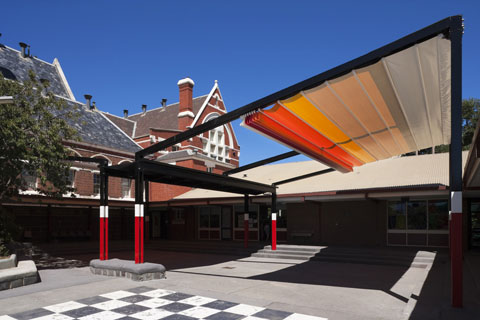 'I Dips Me Lid' (NGV Architectural Commission)
John Wardle Architects (Architect / Designer)
Location: National Gallery of Victoria, Melbourne. Completed: 15 September 2015
Client: National Gallery of Victoria
Team: Matthew van Kooy, John Bahoric, Electrolight (lighting), 3D Structural Solutions (Shop Drawings), Light Project, Engineering Directions
This project was entered into the 2013 LSAA Design Awards (Medium Structures)
Project Halo Nightclub
Entrant: Fabritecture (Part of Alexander Pacific Group)
Category: 2 ID Number: 2301

Location: Brisbane

Client: AGS Construction

Completion Date: February 2012
Credits:
Architect: Teo Cavallo Architects

Structural Engineer: ADG

Fabricator: Fabritecture

Installer: Fabritecture
PROJECT DESCRIPTION:
Halo was designed to take full advantage of Brisbane's wonderful weather offering a sophisticated, open-air lounge environment. In the trendy suburb of Paddington on the West Side of Brisbane is the Caxton Street Precinct famous for its entertainment venues and bustling nightlife.
An architecturally designed tensioned fabric roof was installed. The 'floating' fabric roof was designed to be the halo on top of the outdoor lounge bar - a distinctive feature of the venue, and of the surrounding area.
The fabric roofing structure improves the nightclub facilities with the addition of a weatherproof rooftop bar and lounge area which allows the venue to be enjoyed by guests all year round, even in the colder months.
Pou Manawa - Auckland International Airport
PROJECT DESCRIPTION
Pou Manawa (Maori name for the Tree) is the heart of the new retail centre at Auckland International Airport, it stands proud where people gather, coming and going from their journeys around the world.
Fabric Structure Systems were approached with a brief to develop the significant sculptural piece for the Auckland International Airport's retail departures area.
Pou Manawa takes the form of a sculptural tree, crafted from SEFAR® Architecture fabric & tensioned into place, creating a continuous light translucent surface, which is rear projected to bring the Tree to life, with various natural & traditional Maori themes.