In terms of our LSAA Design Awards, a Medium sized Fabric Structure, or tensioned membrane structure) would have a surface area of between 250 and 1000 sqm.
Fabric or membrane structures of this size are often of one geometric form such as a conical structure with a central bale ring attached to a mast or tied down. The perimeter could be a series of edge cables, trusses or beams. If multiple units are used they the final structure may fall into the "large" category.
Other forms could be panels with internal diagonal arches, crossed arches, barrel vaults with intermediate valley cables.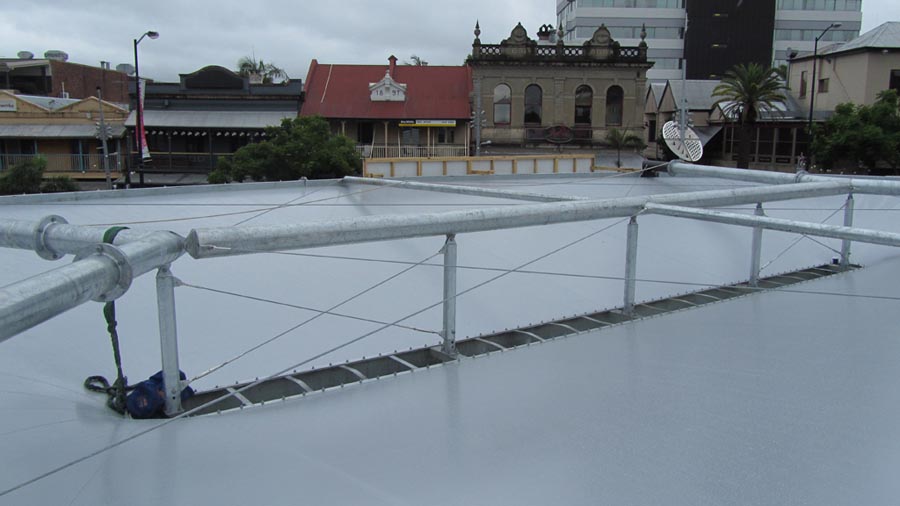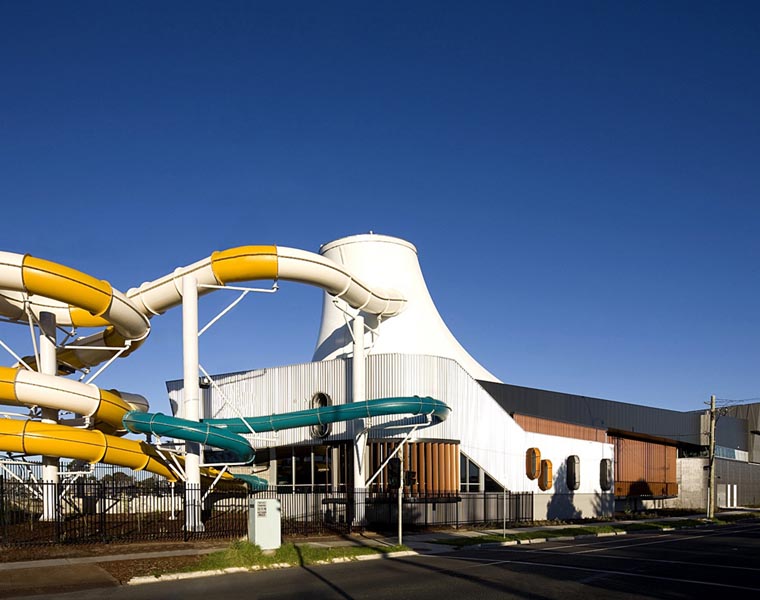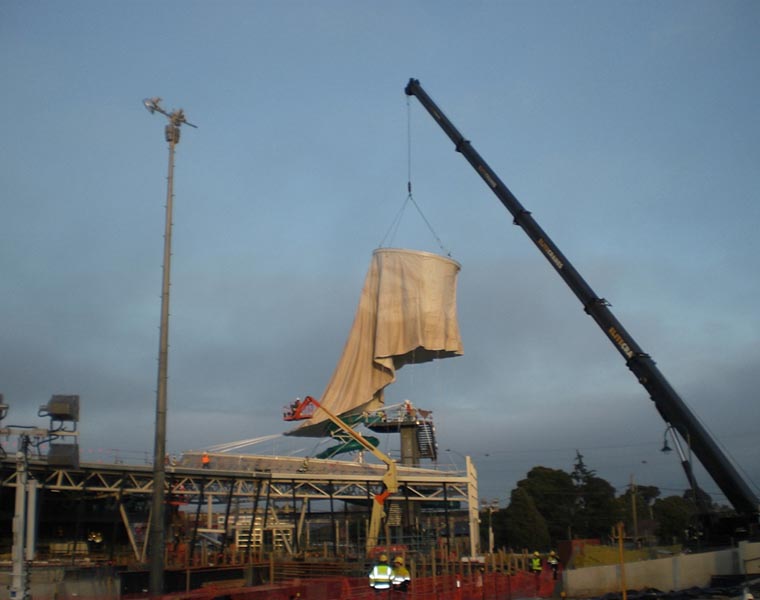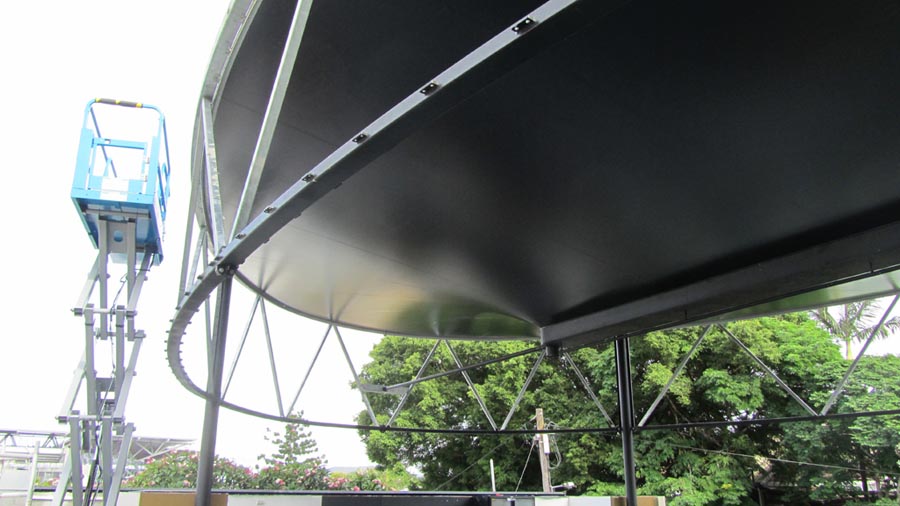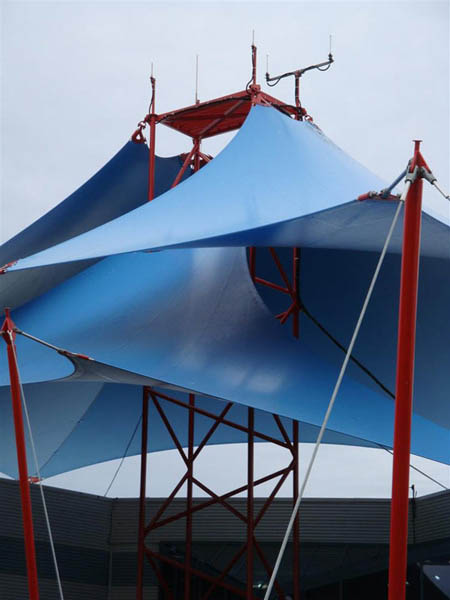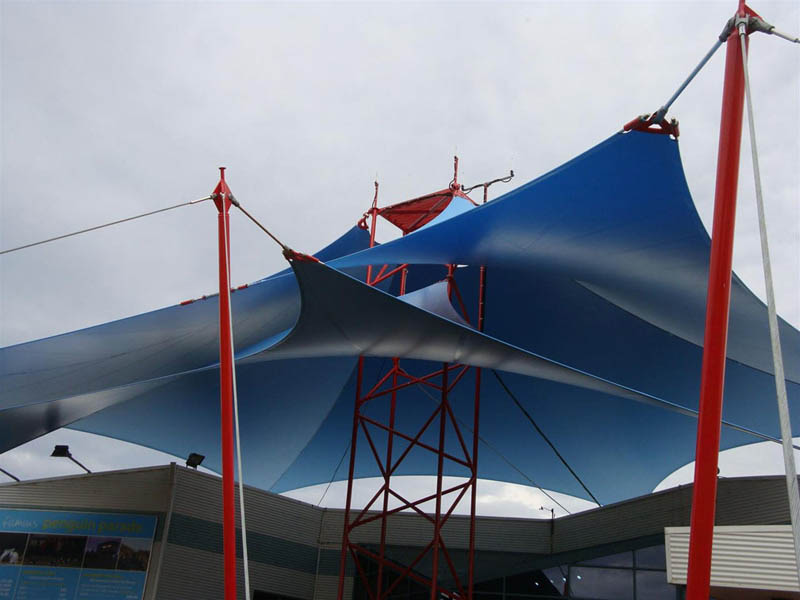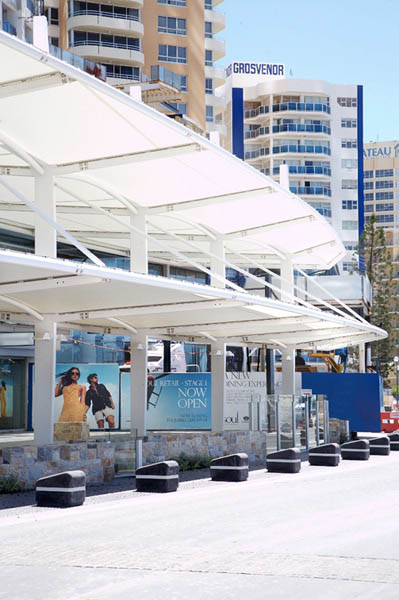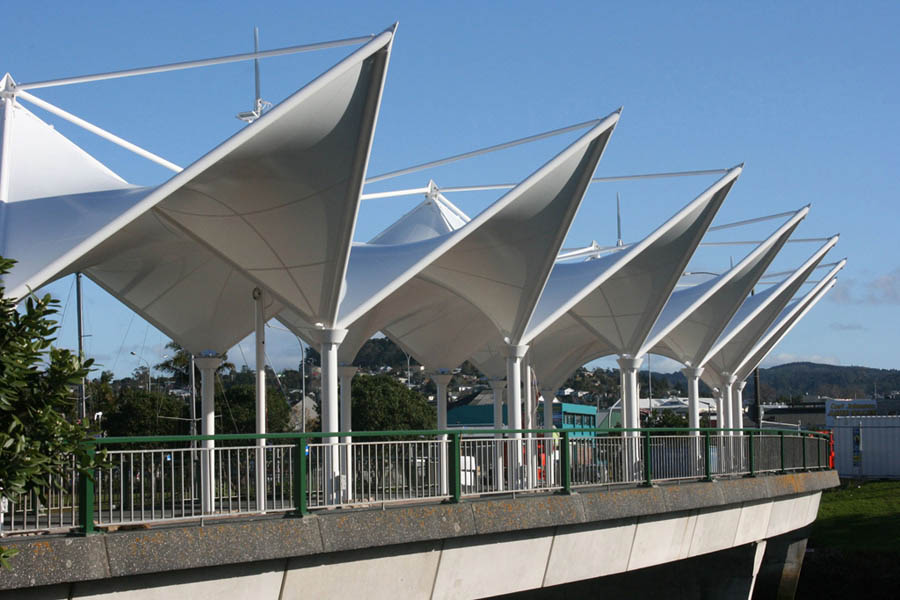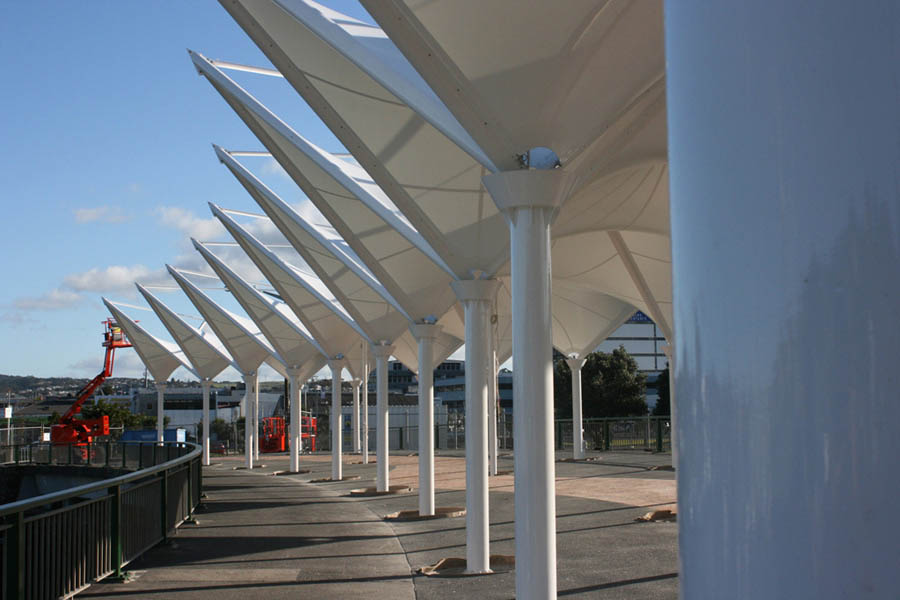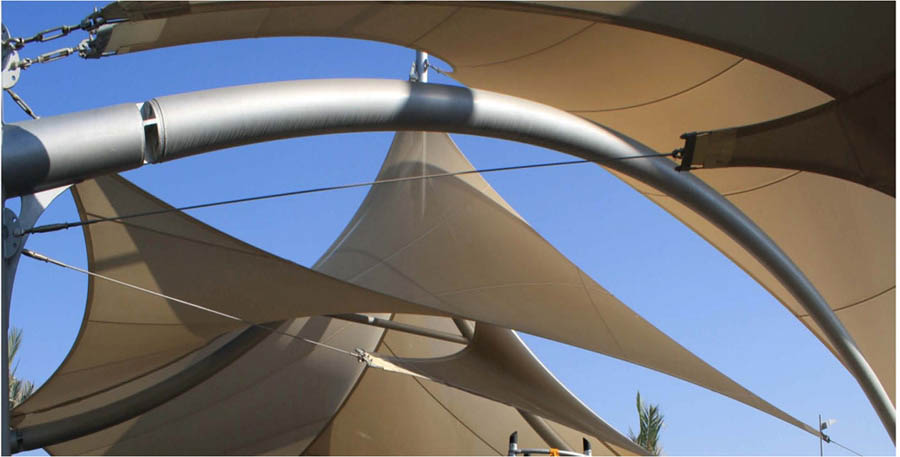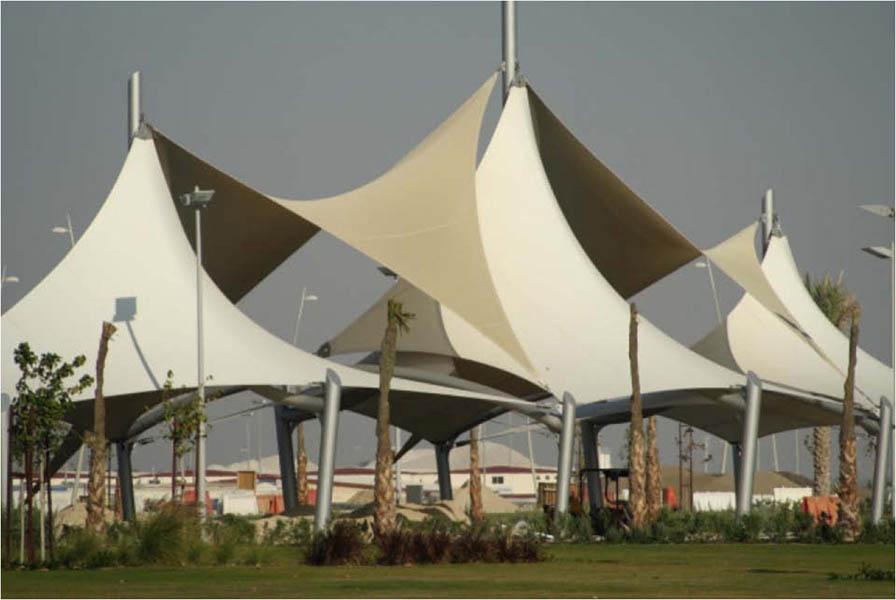 The following articles are in random order:
Pacific Fair Porte Cochere
Fabritecture (Designer and Installer)
Location: Broadbeach, QLD. Completed: Feb 29 2016
Client: Scentre Group (Westfield)
Team: Scentre Group (Westfield), Wade Design, Fabritecture, Textile Fabrication Services, Fabritecture
The following Medium Structure Projects were entered into the 2018 LSAA Design Awards in Category 2

Category 2 "Medium Structures"
2107 Carousel Shade Structures.

Catholic College Bendigo
Structureflex (Designer / Engineer)
Location: Junortoun, Bendigo. Completed: December 2015
Client: Catholic College Bendigo
Team: Y2 Architects, Steve Huppert, John Killmister (Cert. Eng), Shade Living Pty Ltd, Glarfab (membranes), Thornton Engineering (steel)
Hornsby Aquatic Seating Covered Areas
Shade And Membrane Structures Australia (Design / Project Management / Install)
Location: Hornsby, NSW. Completed: April 30 2014
Client: ADCO Constructions / Hornsby City Council
Team: Peter Hunt Architects, Larry Shyu Global Membrane Design, ADCO Constructions, Shadecom / Fabric Solutions
Hagley Oval - Cricket Pavilion
Fabric Structure Systems (Designer / Fabricator / Installer)
Location: Christchurch, New Zealand. Completed: October 2014
Client: Cantebury Cricket Association
Team: Athfield Architects, Wade Design Engineers Ltd, Southbase, Fabric Structure Systems
Great Southern Oceans
Entrant: Architectural Sails
Client Zoological Parks Board of New South Wales
Architect: Jackson Teece Architects
Structural Engineer: Hughes Trueman (Concept Design)
Specialist Consultant(s): Wade Consulting Group, Meinhardt
Builder:
Fabricator(s): Architectural Sails