These structures may be described as single surfaces or panels in the form of one of the classic hypars, barrel vaults, cones, panels with single or crossing arches - or a combination.
Larger fabric structures can also be made from several modules or panels of similar forms to build up a substantial sized structure. The multiple panels might be arranged in a linear layout, or in a circular or oval pattern commonly found in stadia roofs.
The LSAA has a Design Award Category for Large Structures which has been defined as being greater than 1000 sqm.
The following articles are in random order:
LSAA Design Awards 2013 High Commendation
Westlake Girls High School Sports Facility
Entrant: Structurflex Limited
Category: 4 ID Number: 4101

Location: Auckland

Client: Westlake Girls High School

Completion Date: May 2012
Credits:
Architect: Creative Spaces (Harry Street)

Structural Engineer: Fabspan

Others: OCTA Associates (Project Manager)

Builder: ASPEC Construction

Fabricator: Structurflex Limited

Installer: Structurflex Limited

Steelwork: Grayson Engineering
---
Judges Comments:
"Well executed variant of a "Standard" structure for sports."
"A tough site by the side of a motorway. Fine integration of structure and membrane to make the most of the potential of lightweight materials. A generous span provides uncluttered space; a sense of levity throughout."
---
APPLICATION OF PROJECT:
The Tension Membrane Structure we supplied covers 4 Netball Courts and 6 Tennis Courts. The School wanted to enable increased use of their Netball and Tennis Courts by adding an all weather Canopy.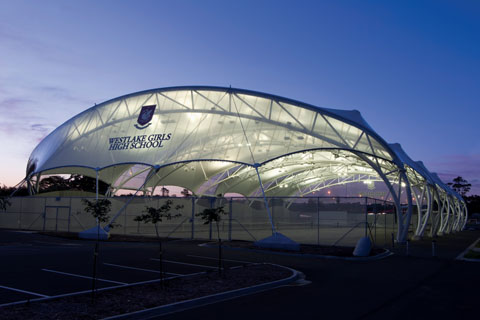 Marassi Beach Resort, Egypt
APPLICATION OF PROJECT:
Shading systems: The Marassi beach Clubhouse, resort villas, and spas required a large range of shading systems.
PROJECT DESCRIPTION
Marassi is a Mediterranean‐styled resort development sprawling across 1,544 acres of pristine waterfront. Situated along the magical shores of Sidi Abdul Rahman bay, the resort is close to Alexandria and a few miles away from the historic city of El Alamein.
The Marassi beach Clubhouse, resort villas, and spas required a large range of shading systems. The main circular bar area was covered using a multi‐layered shade sail system with one central connection post. Selected outdoor seating areas were also shaded using a series of smaller hypar‐shade sails grouped into multiple rectangular configurations. The finished design incorporates a total of 66 posts, 2 diamond shaped sails, 4 triangular sails and 21 rectangular hypar sails.
Large fabric structures have generally been thought of as those that have a fabric surface area greater than 1000 square metres.
Often large projects will be made up of multiple panels of fabric whose boundaries are defined structurally and geometrically by straight or curved elements such as arches, edge beams and cables. The prestress forces from adjacent panels often counterbalance and the more efficient structures have a larger degree of symmetry and continuity such as a complete "bicycle wheel" for the roof a major sports stadium.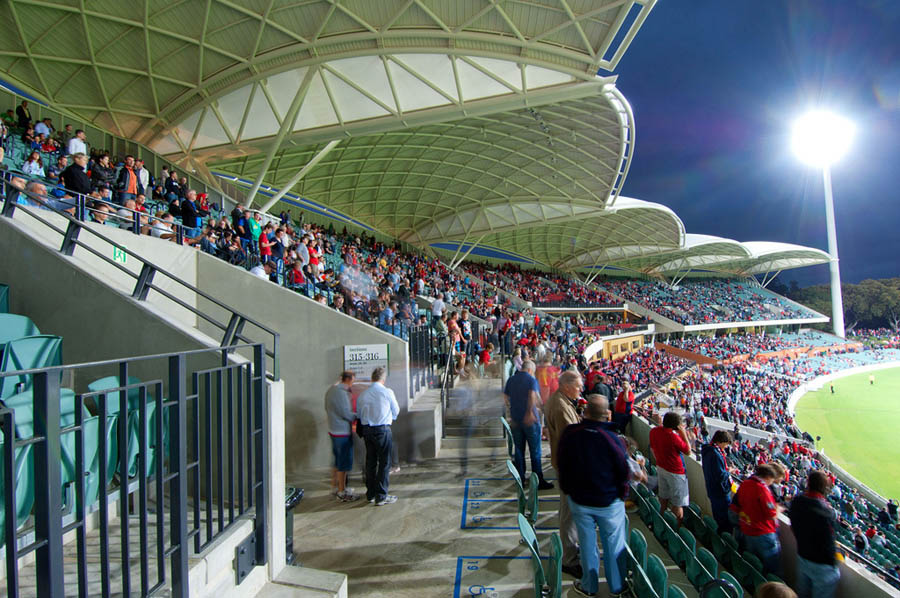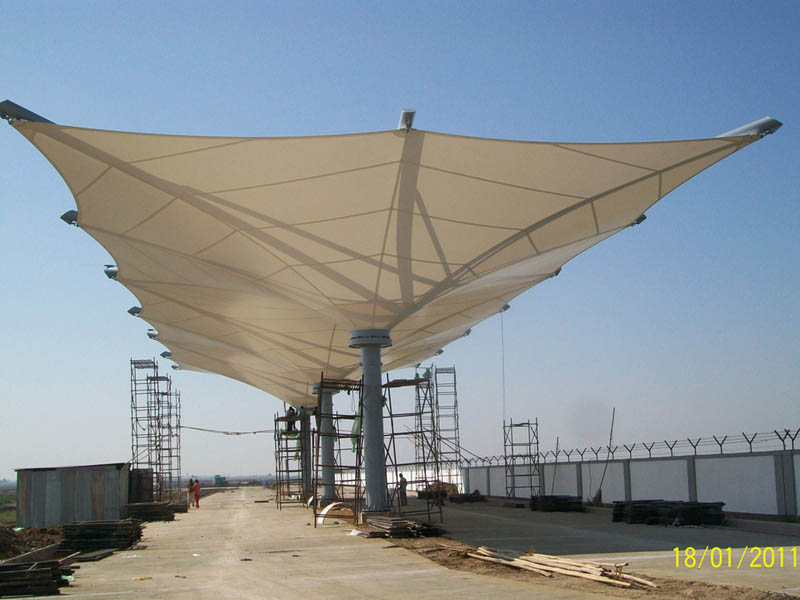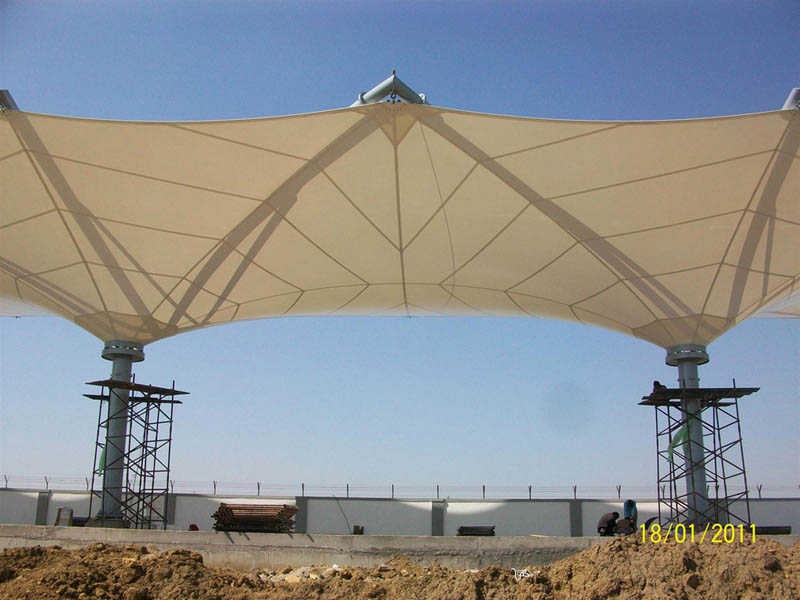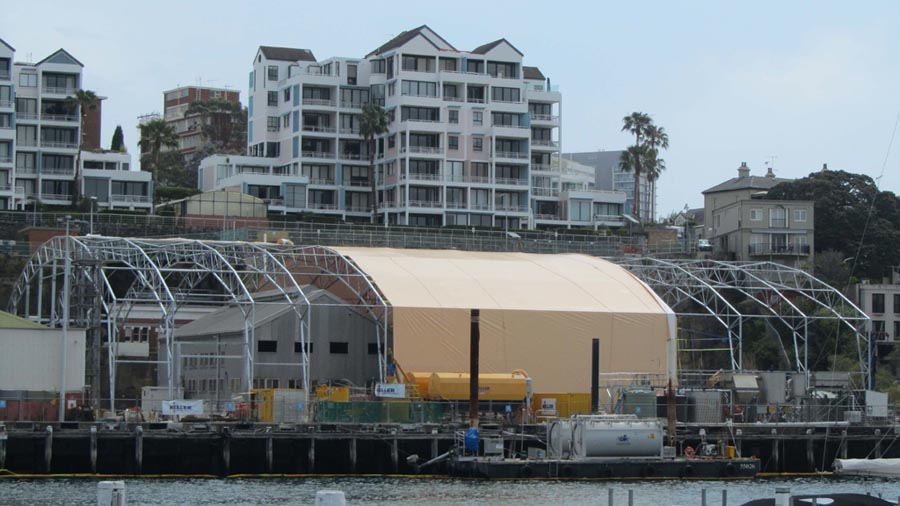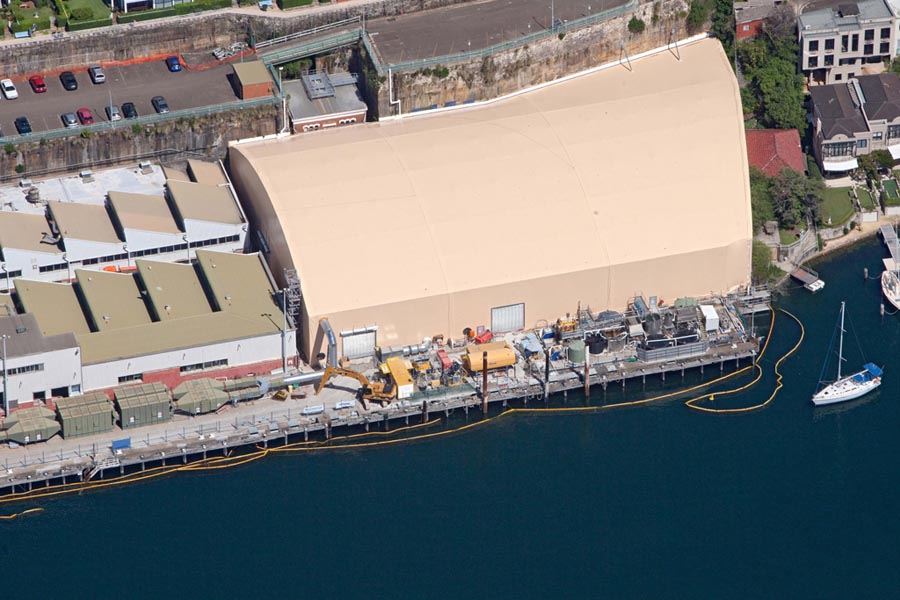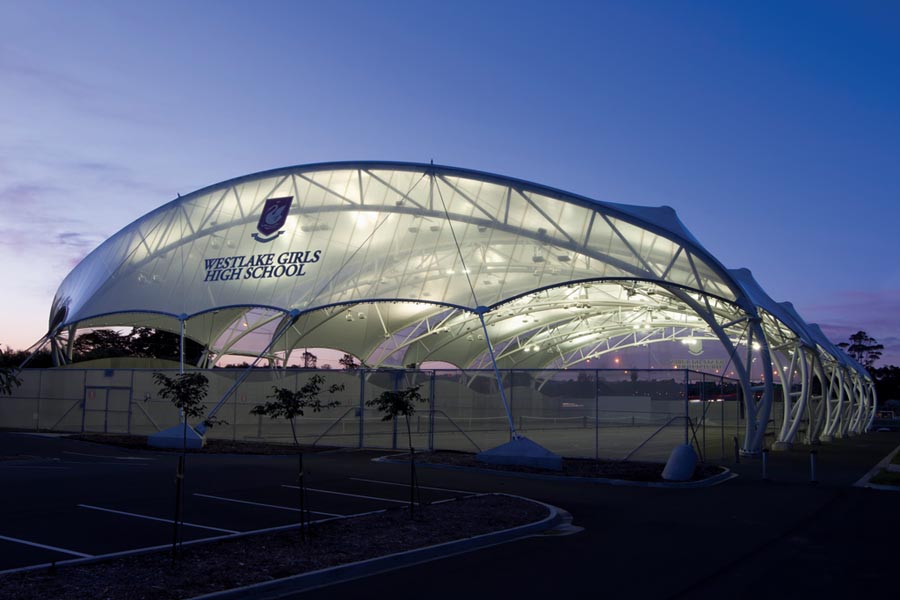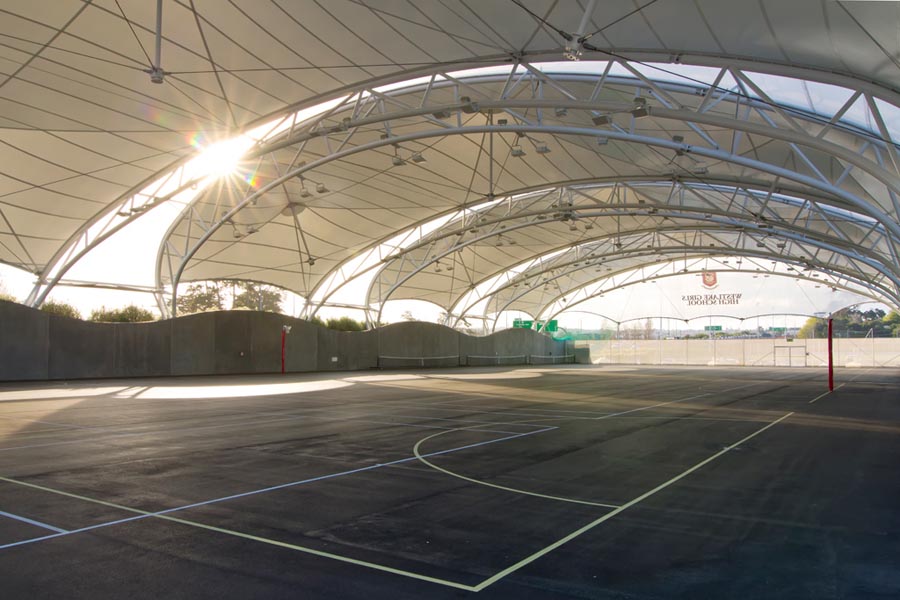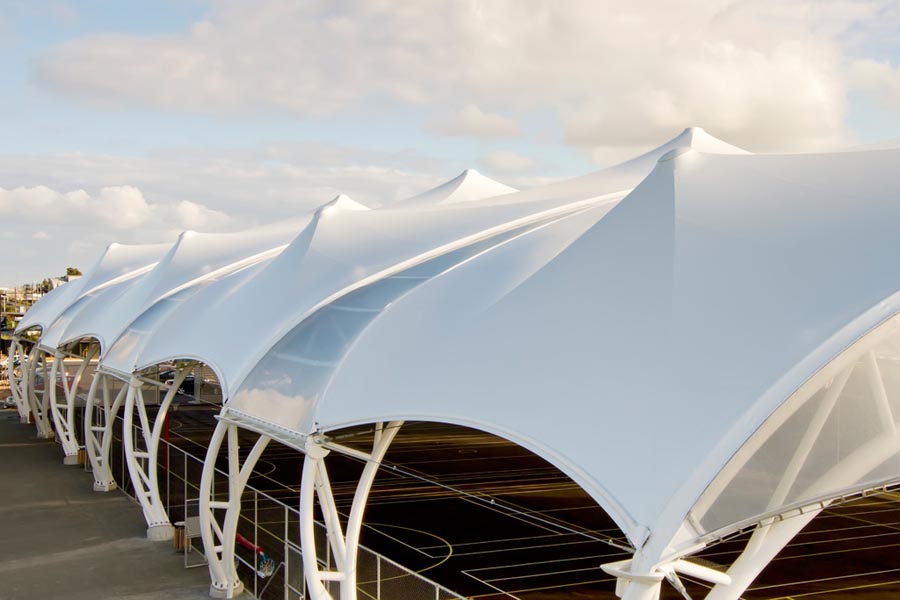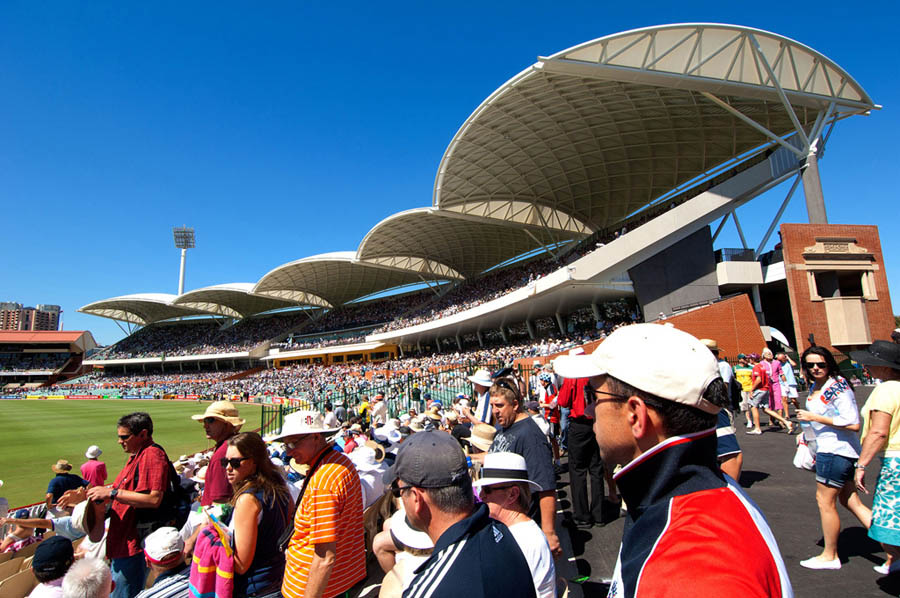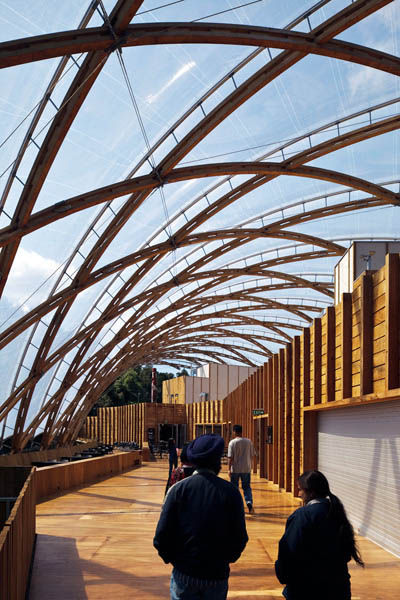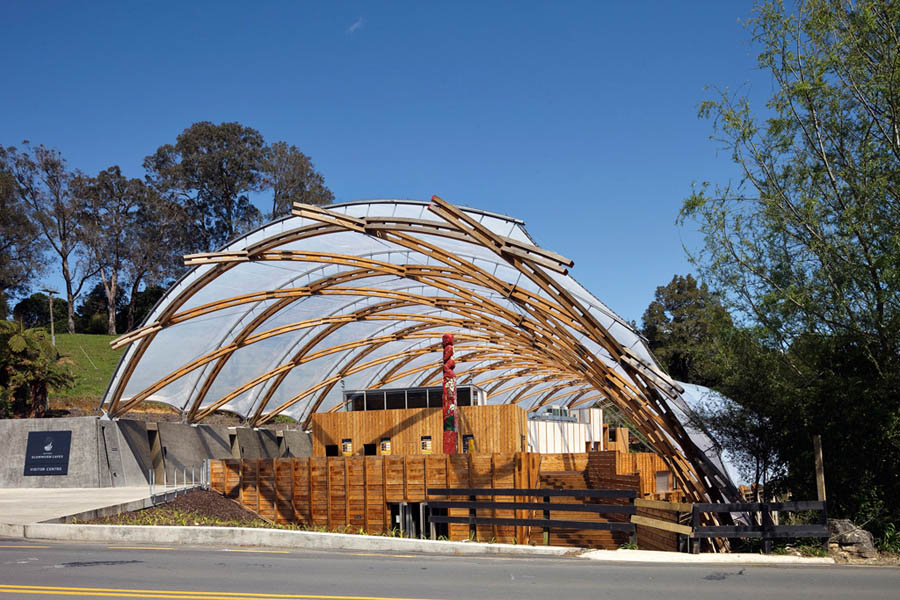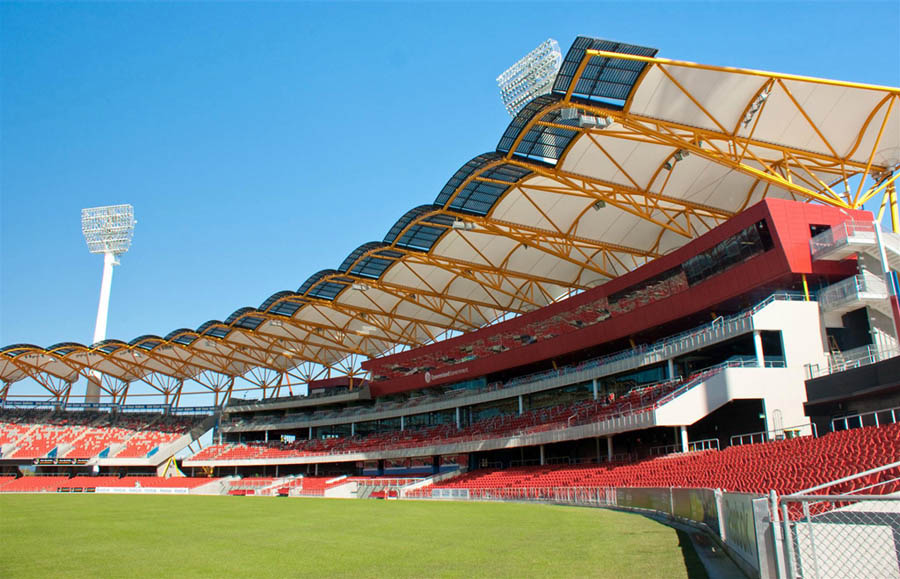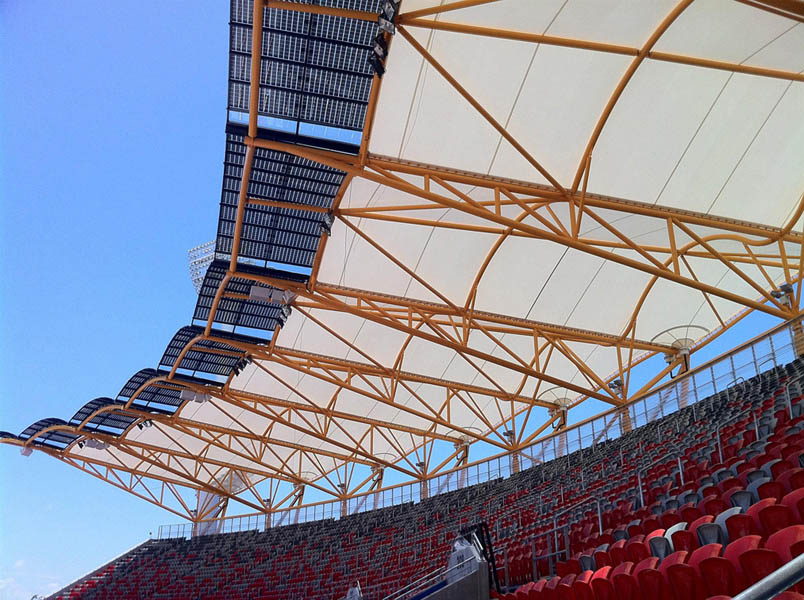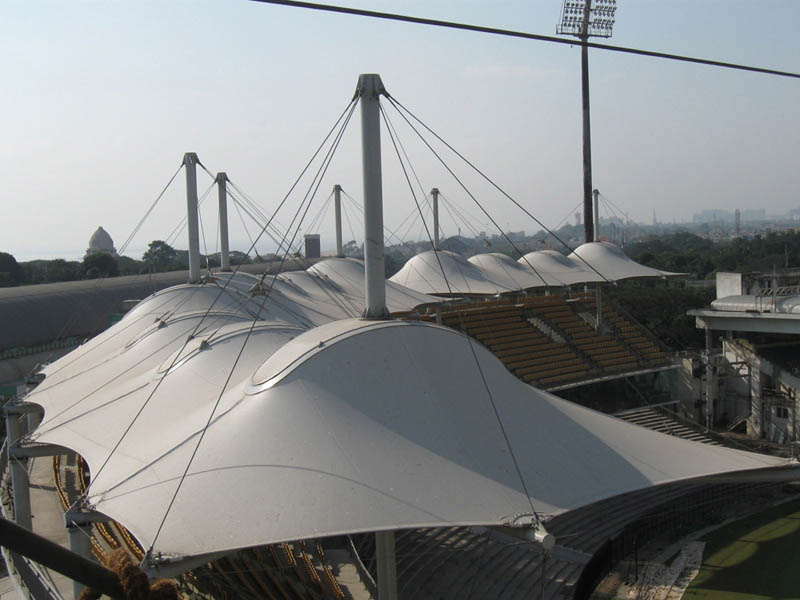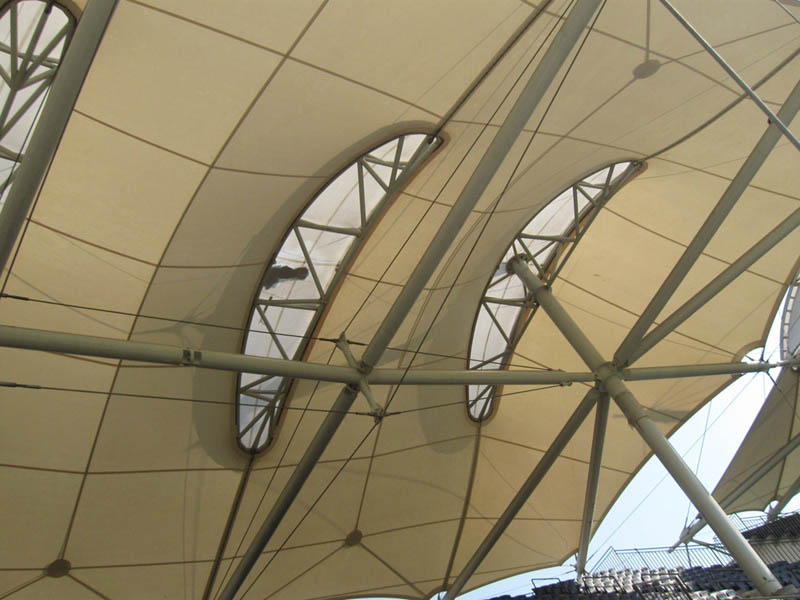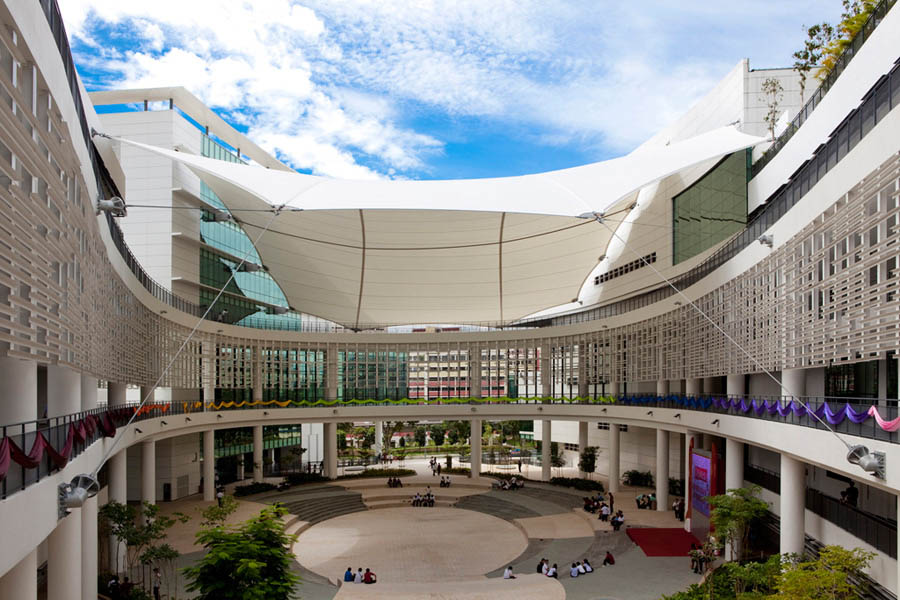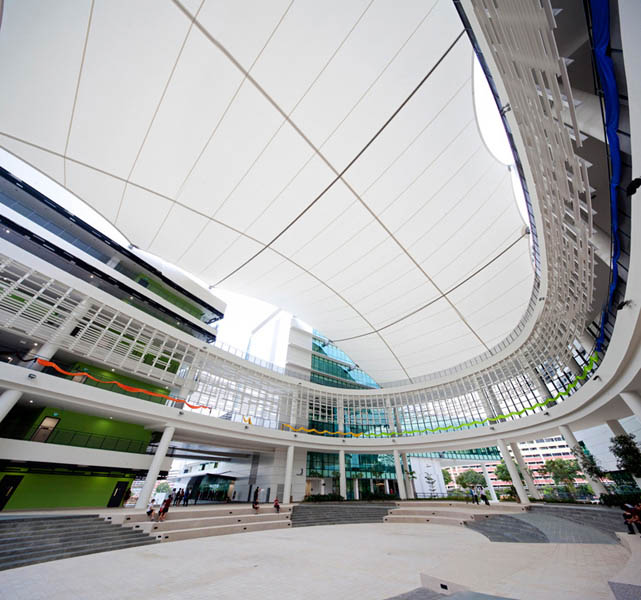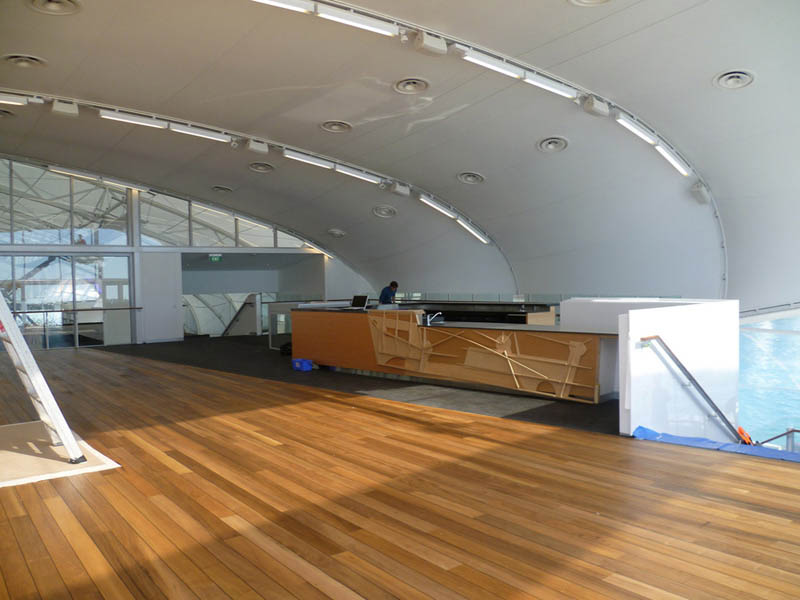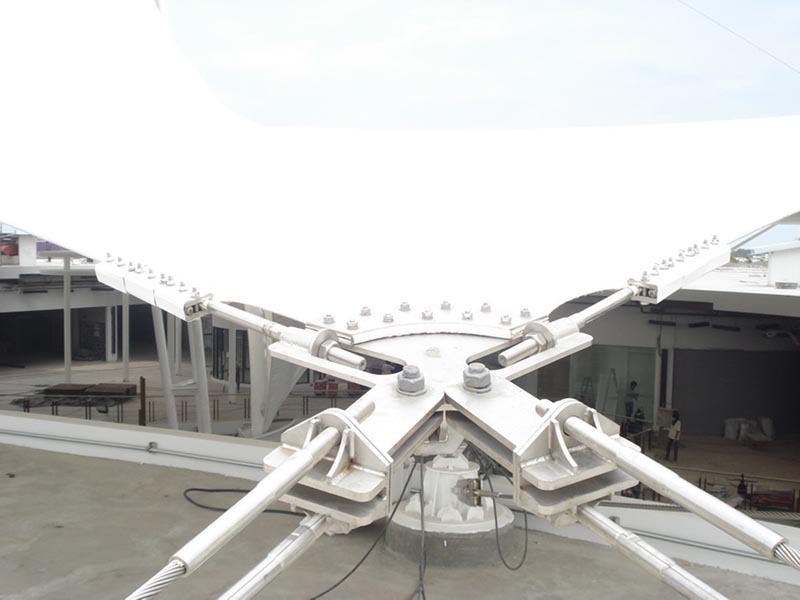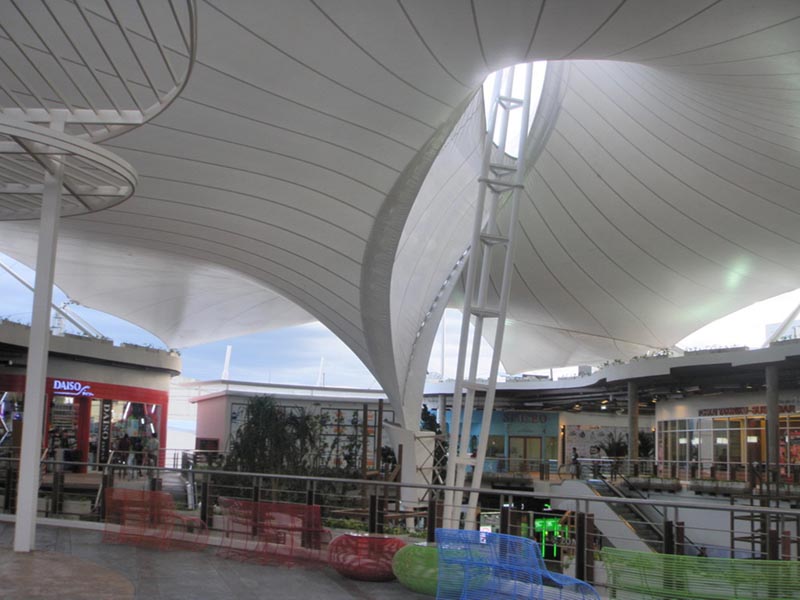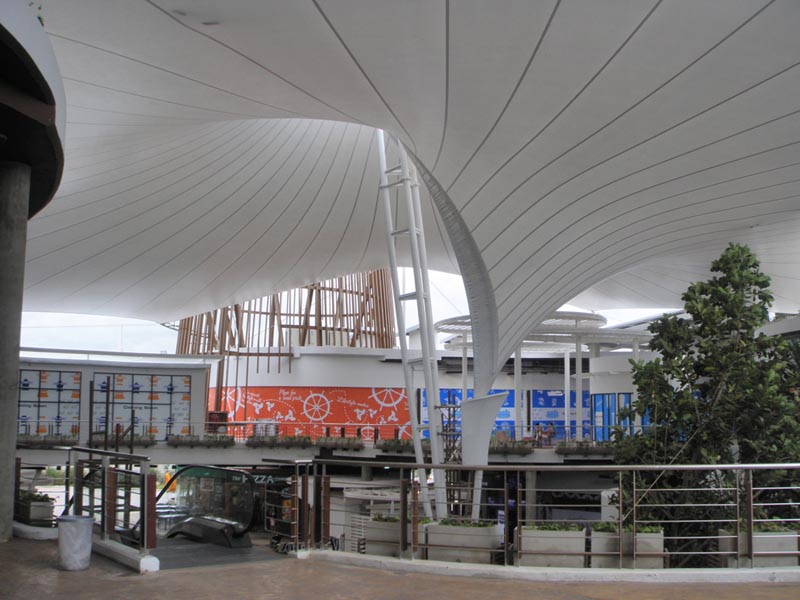 and some more projects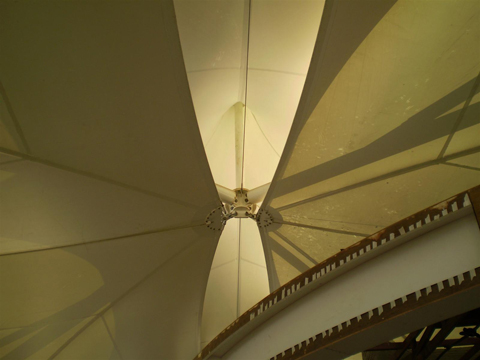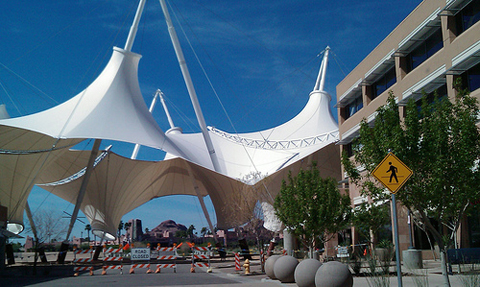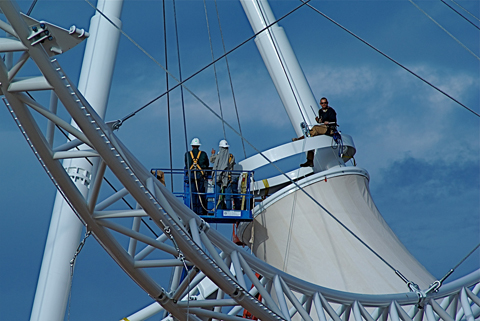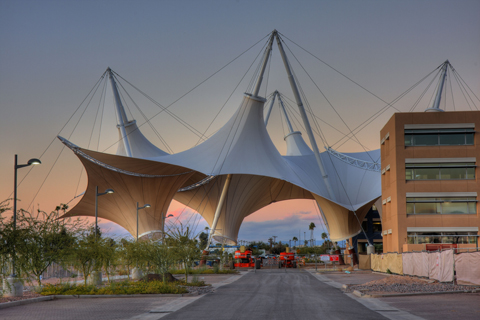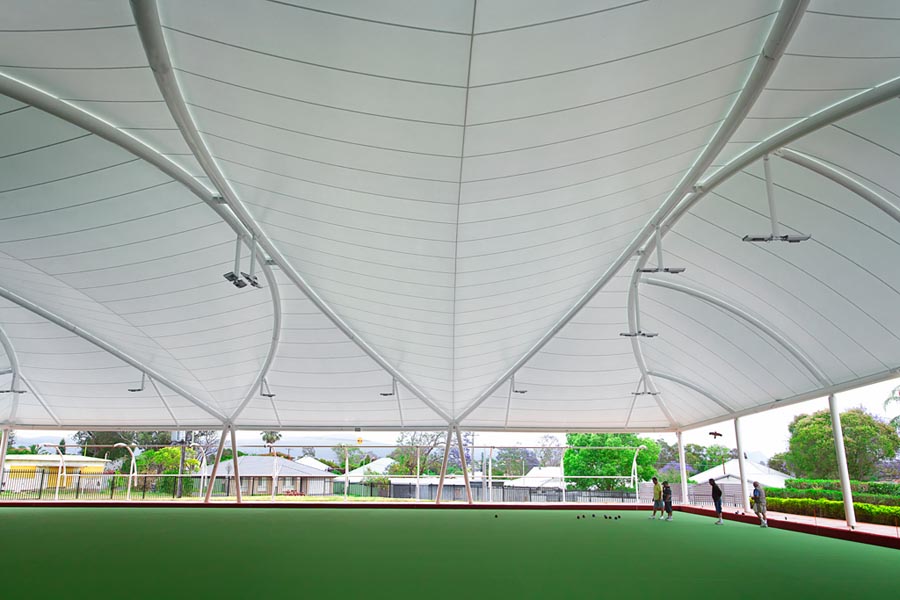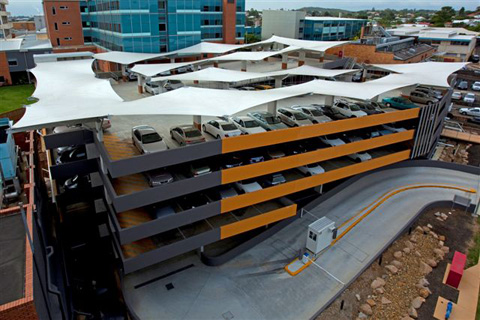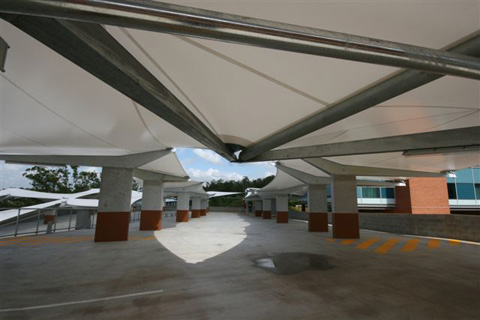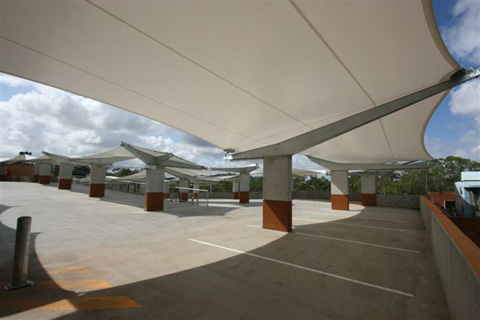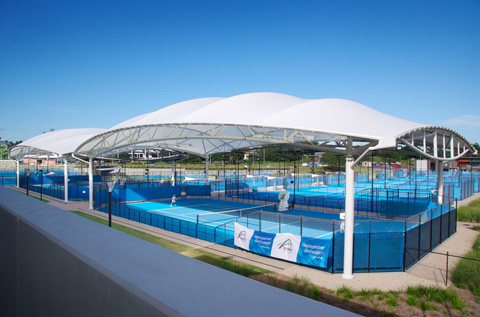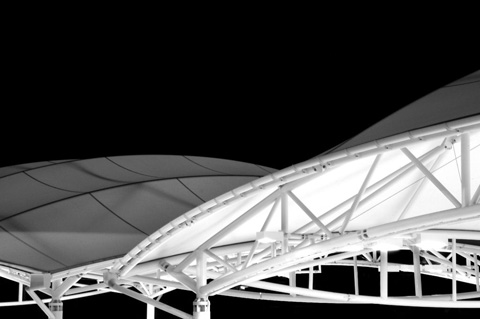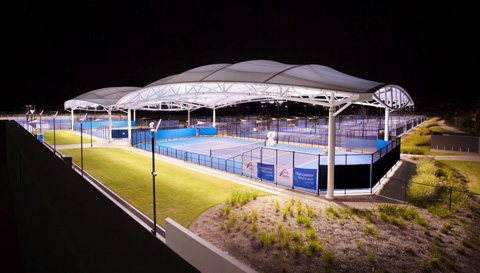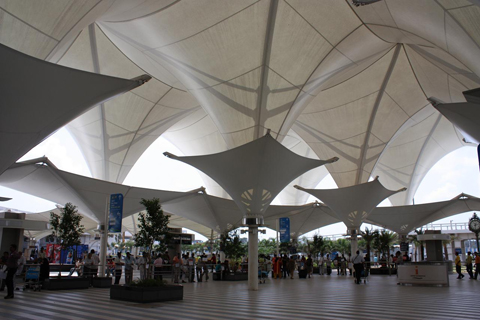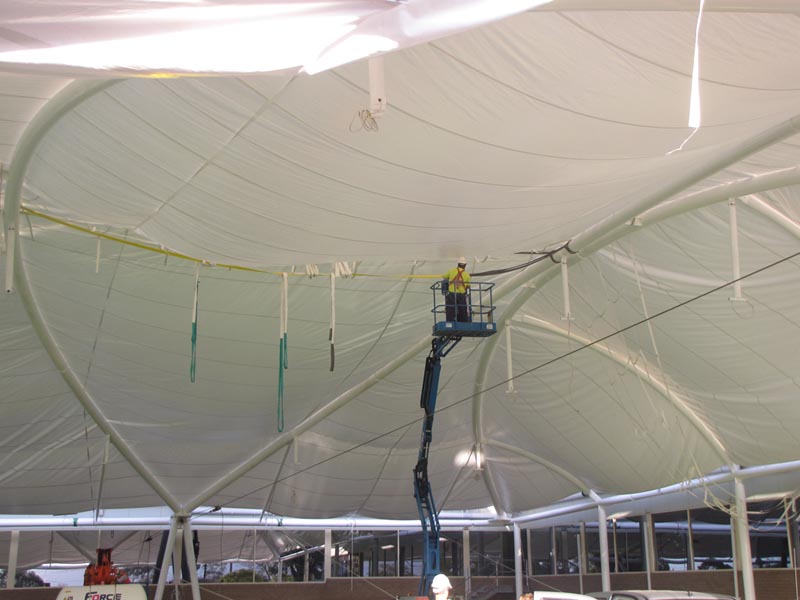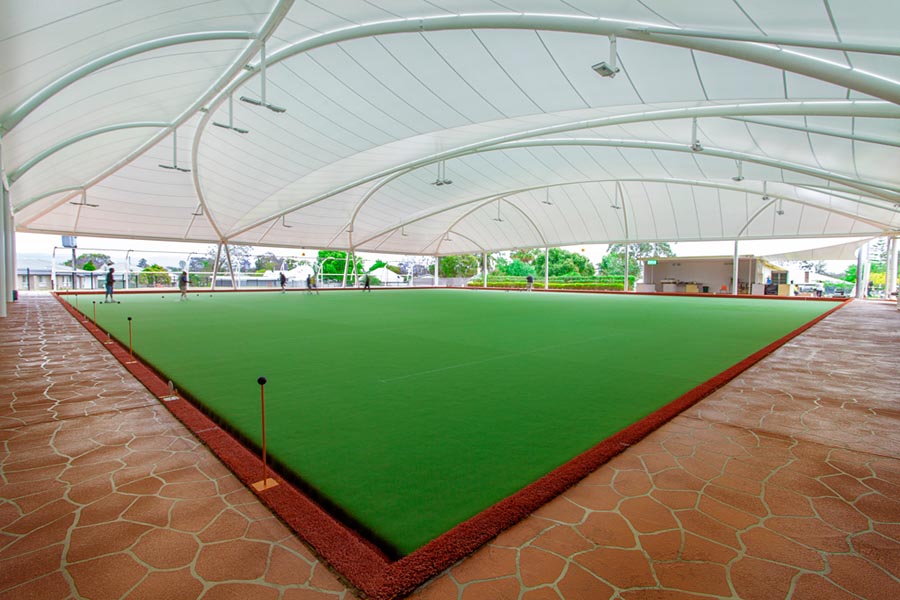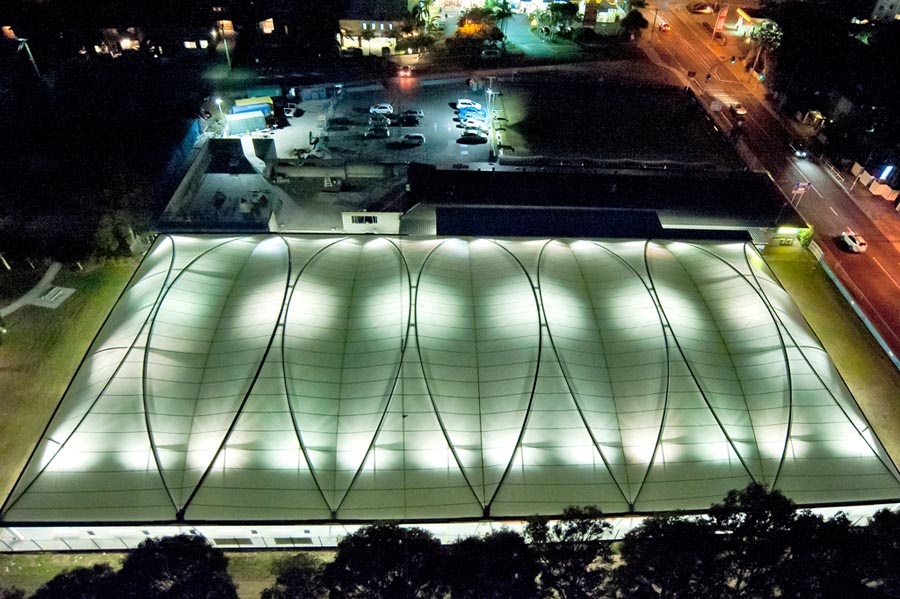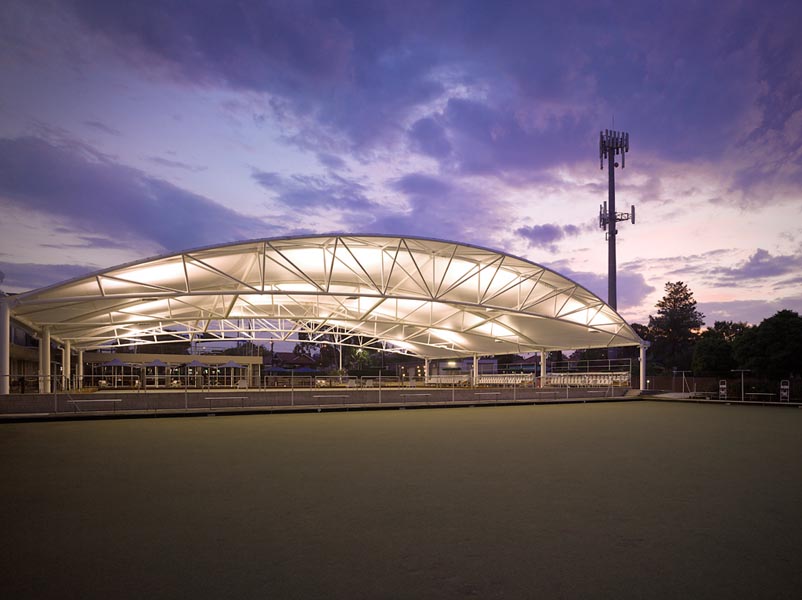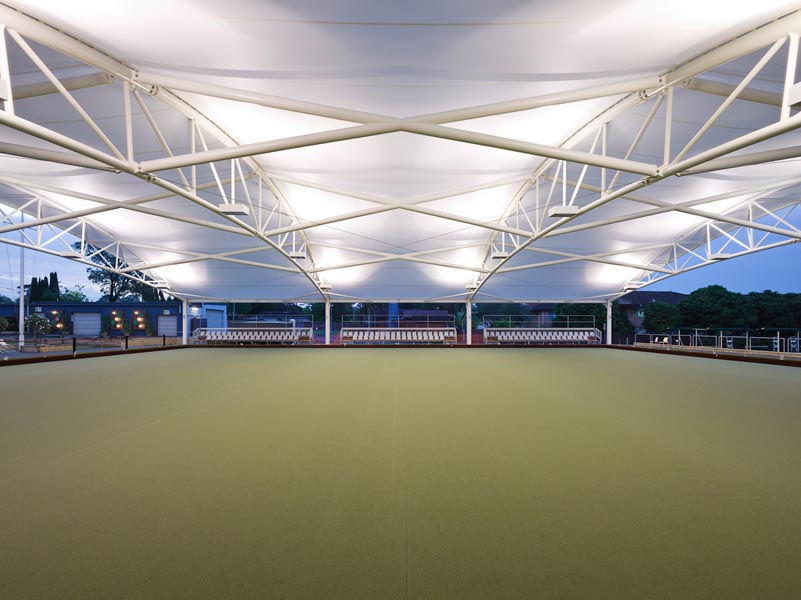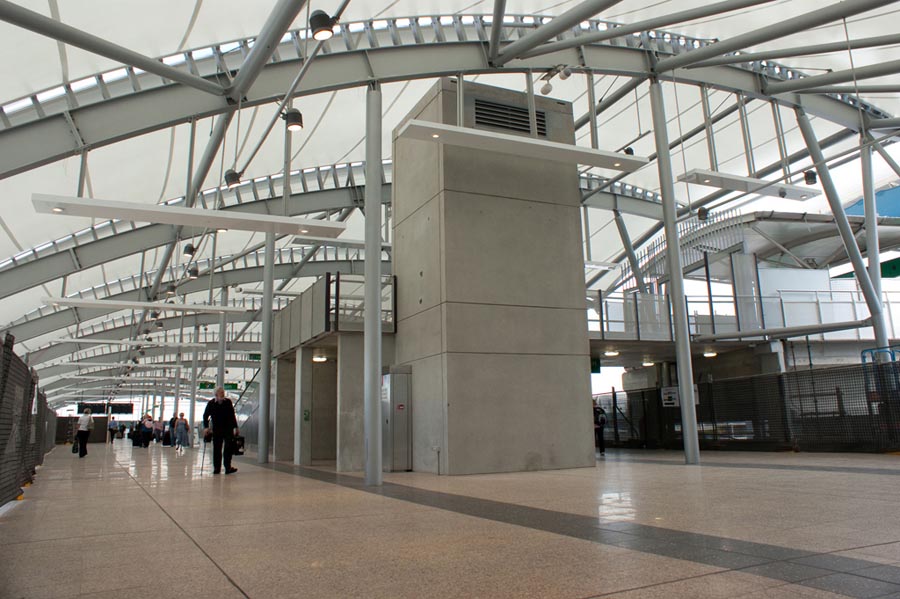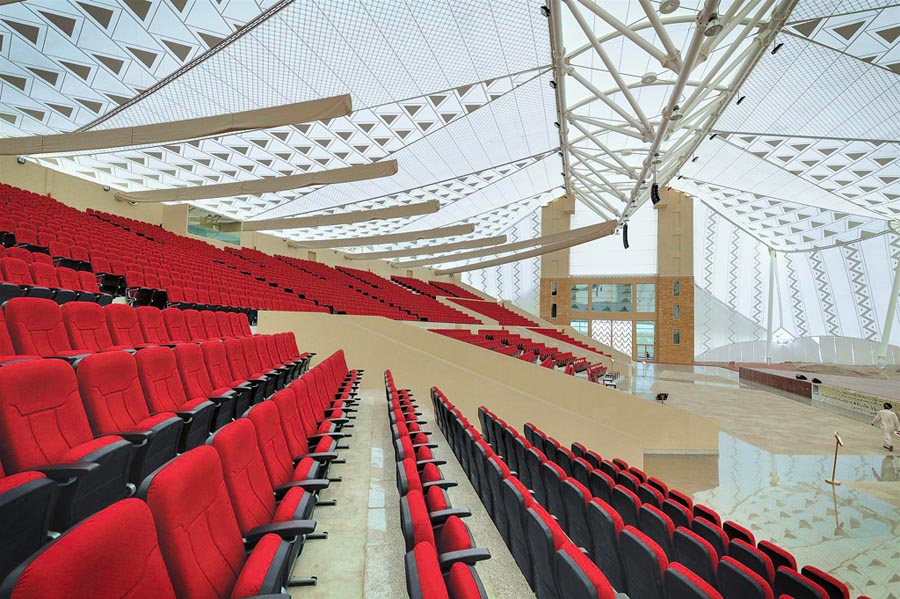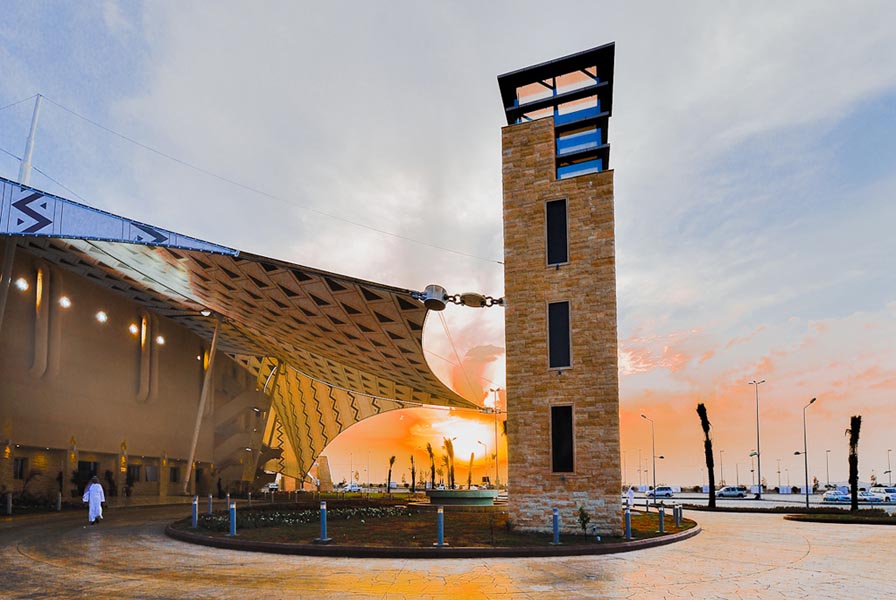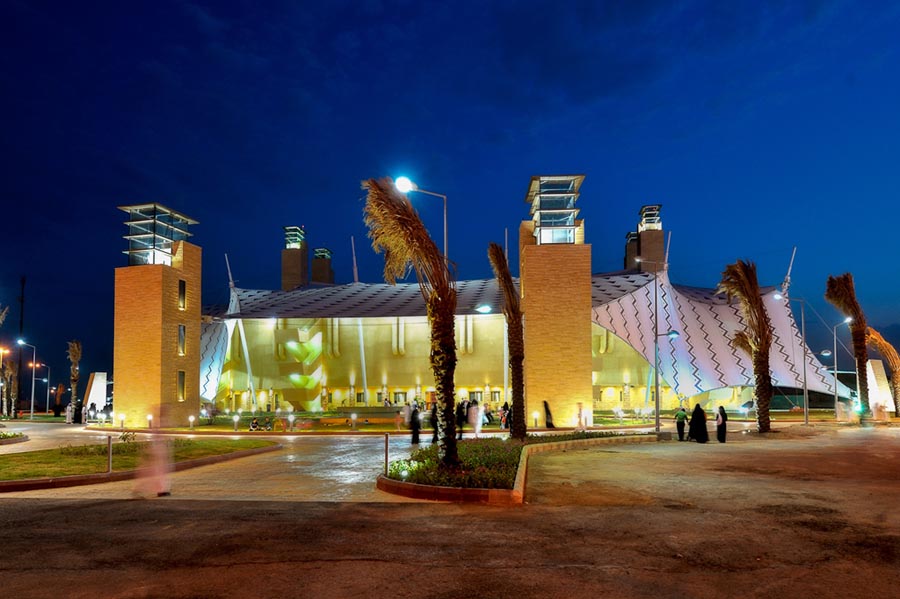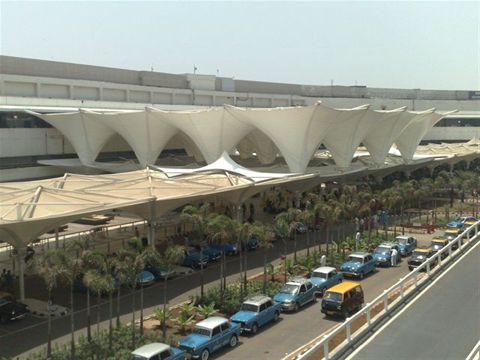 Auckland Zoo Aviaries
APPLICATION OF PROJECT
As part of a major upgrade to Auckland Zoo, Fabric Structure Systems built four new aviaries to accommodate different New Zealand bird & animal species.
PROJECT DESCRIPTION
Thirteen years in the planning and almost four years in the design and building, Te Wao Nui is Auckland Zoo's most significant project in its eighty-eight-year history. Covering more than 20 percent of the zoo's seventeen hectares, the exhibit showcases New Zealand species in their natural environment.
Visitors will journey through re-creations of six native habitats – the coast, islands, wetlands, night, forest and high country – featuring more than one hundred native plants and sixty animal species. Given the high proportion of winged and feathered New Zealand species, four of the zones are eighteen-meter-diameter aviaries, linked via a series of walkways.
Pacific Fair Resort Roof
Fabritecture (Designer and Installer)
Location: The Esplanade. Completed:
Client: Scentre Group (Westfield)
Team: Scentre Group (Westfield), Wade Design, Textile Fabrication Services, Fabritecture
Brisbane State Tennis Outdoor Show Courts
Entrant: UFS Australasia Pty Ltd - Designer / Fabricator
Location: 190 King Arthur Terrace - Tennyson Qld 4105
Client: Mirvac
Architect: Mirvac Design
Struct. Eng.: Wade Consulting
Specialist: Steel Structures Australia
Builder: Universal Fabric Structures / Ozrig
Fabricator: Skyspan Asia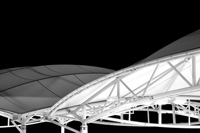 Melbourne Sports & Aquatic Centre
Entrant: Taiyo Membrane Corp
Client: Major Projects Australia
Architect: Peddle Thorpe Architects
Structural Engineer: Xiang Du (TMC) & Connell Mott McDonald
Specialist Consultant(s): Connell Wagner (steel design)
Builder: John Holland Pty Ltd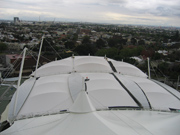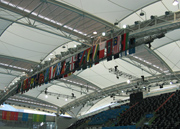 The following Large Structure Projects were entered into the 2018 LSAA Design Awards in Category 4
Category 4 "Large Structures > 1000 sqm"
4001 Macquarie University Campus Common.
4066 QUT Sports Field Car Park.
4100 Sumartran Tiger Adventure.
4101 Wellington Regional Bowling Club.
4432 Playford Bowls Club Triple Bowls Green Cover.