Member Profiles
Current Financial Company Members of LSAA have their company profile listed on the LSAA website and

can submit news, awards and other articles for publication on the website.

Discounted fees apply for Conferences, Seminars and Design Award Entries.

We have a passion for realizing excellence in producing world class lightweight structures.

Members are engaged in the design, fabrication, erection of lightweight structures and

are well supported by material suppliers of fabrics, fittings and cables.

Members adhere to our Code of Ethics
Members with complete service
(Design, Engineering, Fabrication, Installation)

Members with predominantly Design
and Engineering service

Members with Software and Consulting Service

Members with predominantly Design,
Fabrication and Installation service

Members who are predominantly suppliers
Our Member Profiles are listed below in random order.
---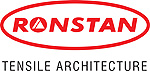 About Ronstan Tensile Architecture:
Ronstan Tensile Architecture provides the architectural/engineering community with end-to-end specialty contracting services, technical expertise and bold imagination that have resulted in some of the world's most intriguing examples of tensile architecture. Ronstan maintains the unique capability to provide comprehensive services for small to midsize projects incorporating principles of tensile architecture, including concept development, design assistance, cable and fitting selection, structural analysis and installation.
Headquartered in Melbourne, Australia, Ronstan Tensile Architecture operates offices internationally.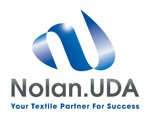 Nolan.UDA is a diverse national supplier of commercial & industrial textiles and associated hardware. The company has seven branches strategically located in capital cities throughout Australia. Each branch housing an independent sales team with inventory to service their specific requirements. Nolan.UDA prides itself on our core business principals: integrity, innovation and value for money.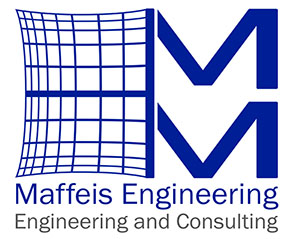 Maffeis Engineering is a multi-disciplined engineering firm, employing more than 130 professionals comprising architects, civil, mechanical, façade and structural engineers offering a broad range of professional design and engineering services.
In addition, our highly motivated team is supported by in-house software developers, draftsmen, and well-organized back-office staff.
Maffeis Engineering has expertise in the following areas: Stadia and Arenae, Façade Engineering, Bridges and Viaducts, Civil Works, Special Structures, Tensile Structures including ETFE Technology.
Innova International Pty Ltd

For nearly 3 decades Innova International (Innova) has led the Australian market in the specification and delivery of high quality and technically superior engineered textiles.

Innova has now expanded upon this proud history by bringing to the Australian region leading-edge tensile and architectural textiles from Verseidag Gmbh.
Since our inception we have sought out the most capable global manufacturers to develop and supply innovative and high-quality textiles to a diverse range of industries and manufacturers.

Serge Ferrari is a manufacturer of flexible composite materials.
Background
1960 - Ferrari family launches first inflatable structures in France.
1974 - Serge Ferrari sets up "Tissage et Enduction Serge Ferrari" unit.
Its purpose is to implement a unique patented technology, Précontraint®.
4 industrial sites in Europe (France - Switzerland - Italy),
commercial and logistical centres in Western & Eastern Europe, United States, Latin America, Pacific Asia and Middle East. Serge Ferrari products are distributed in over 80 countries.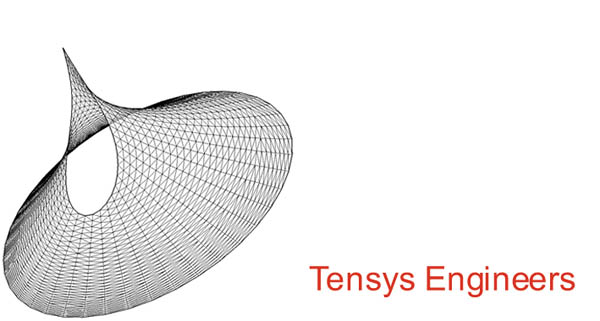 Tensys Engineers provide the full range of engineering and analysis services necessary for the design, fabrication, project management and installation of lightweight tensioned fabric, cable net and facade structures.
Our clients range from consulting structural engineers and architects during the initial design phase of a project to membrane contractors for the production of fabrication and installation information.
The design capability of the Tensys Engineers team is complemented by many years of practical contracting experience. Coupled with the long-established analytical expertise of Tensys Consultants (located in Bath, UK), this qualifies them uniquely to assist in all phases of the development of a project from concept to installation.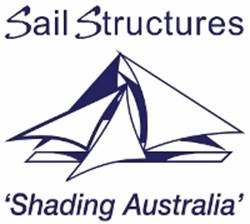 Sail Structures was formed in 1988 in conjunction with Port Douglas Sailmakers and initially manufactured high quality yacht sails. Using our Sailmaking experience we began to manufacture tensioned fabric membranes for architectural use when the industry was in its infancy.
Being one of only a handful of suppliers in the country with the skills to fabricate these speciality products in the early 90s we quickly gained a reputation within our industry for our ability to supply these first class structures in a quality second to none.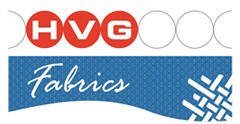 HVG Fabrics is your specialist provider of decorative and technical fabrics for shading, screening and performance fabric applications.
We look for differentiated product solutions that offer leading edge technical advantages. We partner with suppliers like Mehler, Sattler and Alnet who are global leaders in their field and we strive to offer distribution excellence through our national network with an emphasis on product and support 'where you need it, when you want it'.

Gale Pacific is the name in advanced polymer fabrics for high-end commercial and industrial applications. We invented knitted shadecloth in the early 1970s. After several years of testing and development, we launched our first range in 1976. We are now one of the world's largest manufacturers of shadecloth.
Our products are designed to:
Protect people and outdoor living environments from the harmful effects of UV rays and adverse weather conditions.

Improve the efficiency and competitiveness of agriculture through increased crop protection, improved water conservation and better plant yield.

Enhance architectural designs and construction applications.
We lead in technology, research and development, and in the manufacture of technically advanced outdoor polymer fabrics.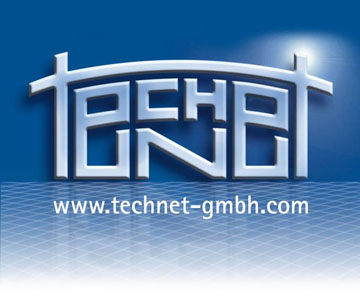 technet GmbH provides software for lightweight structural design.
The generation of free forms, the statical analysis and the subsequent cutting pattern generation is guaranteed by our software.
EASY is a fully comprehensive suite of software modules for the complete design of lightweight structures. Our experienced support team is prepared to help in various ways to optimise your production with technet's software.

Fabritecture is a specialist contractor for bespoke fabric structures & tensile architecture. We provide project management for design, supply, fabrication and installation, including ETFE, PTFE & PVC membranes.
Often, we work with builders & architects who struggle to find contractors to complete the works for projects that combine steel & other forms of cladding.
Every Fabritecture structure is designed and built to the strictest standards for safety, quality, and sustainability. Our focus is on customer satisfaction, innovation of new and alternative technologies, and developing more efficient methods of environmental sustainability.

Taylor Thomson Whitting Pty Ltd
Taylor Thomson Whitting (TTW) is a wholly owned Australian company providing Consultancy Engineering Services to Australia and Asia, since 1958.
Our six offices provide clients with a wide range of specialised services in Structural, Civil, Facade and Traffic Engineering.
With over 150 staff our core philosophy is to provide service that is: Client oriented, Practical and economical, Innovative
Recently completed projects include:

ProRig Hardware Pty Ltd (ProRig Hardware) is a specialist importer and wholesale supplier of quality stainless steel hardware and wire rope for the structural, shade, balustrade and marine industries.
ProRig Hardware's core range of stainless steel hardware, wire balustrade systems and wire rope products are marketed and sold under the ProRig® brand name. ProRig Hardware also distributes its handrail products under the ProRail® brand name, and hand swaging tools under the Croc® brand name and a limited range of economy stainless steel products under the Econ brand name.

Osborn Consulting Engineers Pty Ltd is a consulting firm that provides professional engineering services in the disciplines of Structural and Civil Engineering design.
Over a period of more than 30 years Osborn Consulting Engineers has ensured it employs professional and technical staff that provide clients with a service of high quality and standard. We endeavour to find professional solutions to engineering problems that can be practically implemented, achieving the desired outcome for our client. We specialise in residential, commercial, industrial and membrane engineering, documentation and certification.

Quality shade sails and structures built properly at the best possible value
Stylish shade sails and waterproof fabric structures for commercial users. Built to last using materials proven in Australian conditions. Manufactured in house and guaranteed not to leak or sag for 10 years.
Alfresco Shade was started by Tom Westcott in 2000 with the vision of supplying beautifully designed and crafted shade systems at great value prices.
Quality products built to last, with proven materials and stylish clean lines. For the past 16 years we've helped transform restaurants, cafes, local councils, schools, and small businesses all over Sydney.
Creating comfortable and stylish outdoor spaces gets us out of bed every morning! We love to help commercial users unlock hidden value from their outdoor areas, and make the most of the space available.
Alfresco Shade is now established as the leading supplier to the Sydney hospitality industry, with over 80% of the dining structure market and hundreds of happy customers all over Sydney.
Website Homepage: https://www.alfrescoshade.com.au/
Contact details: 1300 798 700
Email: This email address is being protected from spambots. You need JavaScript enabled to view it.
74 Wellington Street, Riverstone,
NSW 2765, Australia.
Articles on the LSAA website:
MakMax Australia & Taiyo Membrane Corporation

MakMax Australia is a world leading tensile membrane specialist in the design, fabrication and installation of fabric architecture. MakMax specialise in using PTFE and PVC tensile membranes, pneumatic ETFE foils, Tensotherm translucent membrane roofing and HDPE shade structures creating award winning fabric structures.
Internationally renowned for technical innovation, the investment in Research and Development of tensile membrane technology and possessing a worldwide reference list, MakMax personifies tensile membrane expertise, quality and style.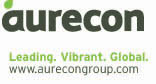 Aurecon (formerly Connell Wagner) is a multi-disciplinary consultancy offering engineering, scientific, management and advisory services to the private and public sector.
Headquartered in Melbourne, Australia we have over 4,000 staff with offices around Australia, New Zealand, South-East Asia as well as the Middle East. With our strength, reach and expertise we are able to provide clients integrated services across all markets, including Advisory, Buildings, Defence, Energy, Industrial, Telecommunications, Transportation, Urban Development and Water & Environment.
Privately owned, the company has an annual turnover of approximately A$600 million, and is currently delivering projects in 50 countries around the world.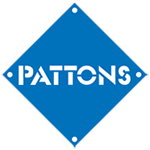 Pattons is a well recognized, accredited and award winning industrial fabrics firm focused on delivering innovative and creative structures and designs. Pattons was established in 1953 and has been delivering quality solutions for over 60 years. Pattons operates predominantly in the commercial and architectural sectors providing tailored structures for the construction and event industry.
Pattons focuses on pushing the boundaries of creativity when designing projects and upholds professional industry standards which is recognised by clients in their continued association with Pattons.

Hiraoka Architectural Structure Fabrics are designed to provide outstanding performance and aesthetic beauty. These fabrics are the result of 30 years of innovation and technical leadership in the architectural structure market.
Hiraoka pioneered the development of PVDF surface coatings, anti-stain technology utilizing photocatalysts, flame resistant technology and weathering resistance to provide an outstanding service life.
Hiraoka Architectural Structure Fabrics are available in a range of fabric constructions to suit medium to large scale fabric structures. Highly translucent materials are also available.

Sioen is a world market leader in coated technical textiles and technical apparel.
We are a textile solution provider, offering tailor-made solutions to our customers. As a producer of yarns, woven and non-woven fabrics, technical textiles, fine chemicals and protective clothing, we offer our customers a completely vertically integrated solution to all their fabric needs. Sioen has the entire production process under one roof, from the yarn, raw fabric and pigment pastes, to the coating and production of technical apparel. As a leader in our industry we pride ourselves on our ability to find imaginative solutions to the challenges and ever-changing concerns and demands of our customers, the marketplace and all our stakeholders https://sioen.com/en
Sioen tensile architecture membranes are low wick, anti-bacteria treated, PVDF coated, flame retardant and are built from high tenacity technical yarns.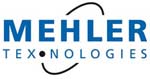 Mehler is a European manufacturer of high quality membrane and fabrics for textile architecture, roofing, sun protection and tents.
In the market for coated fabrics we are among the world's leading companies. Among the brands VALMEX®, POLYMAR® and AIRTEX® Over 53 million square meters of material will be produced and distributed annually. Over 60 years of development and production experience are the basis of mature products. Ongoing research and development to improve existing composite materials and open up new application areas. A machinery that always corresponds to the latest technology, ensures high and consistent quality of our products.
The lively dialogue with planners, producers and processors from different sectors and industries testifies to a close and trusting cooperation.
A number of case studies including a facade for a shopping centre, a wedding tent, a large water amusement park, a sports complex, and toll plaza are shown in the following PDF document: Case Studies 2010a.pdf (1.4Mb)
The Mehler website https://www.mehgies.com/en/index.php and Textile structures
Other case studies can be found HERE
Mehler have been major sponsors of LSAA Conferences including Platinum Sponsor in 2013 at Auckland and Gold Sponsors in 2016 at Melbourne.
Back to: LSAA Home or Member Profiles

Ricky Richards is a dynamic, innovative company who since 1983, has been supplying customers with a wide variety of PVC, Canvas, Nylon, Polyethylene and Horticultural Fabrics.
We are committed to working with our customers in order to support their continual progress; achieving higher standards in print media, industrial and commercial textiles.
Technology has paved the way for the creation of superior products, and we are excited to distribute these products to our diverse range of customers.
By constantly researching the markets we serve, and analysing developments both in Australia and throughout the world, we ensure our customers are always kept in touch with all that is new in textiles.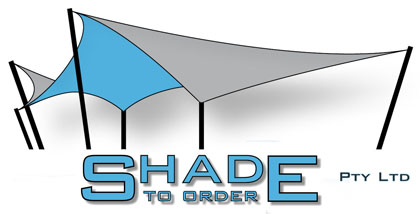 Shade to Order Pty Ltd

We offer a full design service that can include:
Fabric design

Structural & finite element analysis

Steelwork design & Workshop drawings

DA drawings

Computer generated rendered images

Superimposed photographs

Structural engineering design

Scale models
Member Profile: Shade to Order has been manufacturing sails since 1979. We are 100% Australian owned and wherever possible, we use Australian made goods and services.


Pro-Knit Industries Pty Ltd are the leading manufacturer and supplier of 100% monofilament commercial grade knitted shade cloths. From our modern manufacturing facility situated in Brisbane, Queensland, we produce arguably the highest quality premium knitted shade cloth products available in the world today.
Our popular Monotec 370 Series of heavy duty commercial grade shade cloth leads the field in strength, longevity and durability. It is the only locally manufactured 90% UV rated shade cloth available in Australia.
Our range of Premium quality 100% monofilament shade cloth fabrics are available in a choice of 3.25m and 6.5m widths.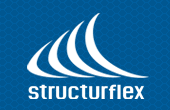 Structurflex NZ Pty Ltd
From humble beginnings over 70 years ago as a sail making company under the name of Sails and Covers Ltd, today Structurflex is an industry-leading fabric engineering and design firm with headquarters in New Zealand and offices in Kuala Lumpur, Brisbane, Dubai and Kansas City.
Extensive experience in the handling of specialised fabric materials, combined with the introduction of manufacturing techniques suited to fabric engineering, enabled the company to expand into other markets, and in 1981 Structurflex was formed.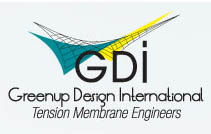 Greenup Design International, GDI, is a specialist Tension Membrane Engineering consultancy located on Australia's Gold Coast. GDI was formed in 2010 by David Greenup who is the owner and CEO of GDI.
GDI utilizes the latest in specialist computer modeling and analysis software including "Membrane" (aka "NDN") which is used for the shape finding, analysis and patterning of complex three dimensional fabric shapes, with the supporting structure fully 3D solid modeled in Autodesk's "AutoCAD" or "Inventor".
GDI offers a full range of services from concept design through to steel workshop drawings and fabric cutting patterns. GDI is committed to providing the complete package for their clients in every aspect of tension membrane design.